The Queer Writer: October 2023
This October, you know what's scary? Only 17% of eligible people in the US got the last Covid booster in 2022. But now there's a whole brand new, updated Covid vaccine formula available, so let's get those numbers up. Get your boo-ster shot! (Technically it's not a booster, but I refuse to let this joke go.) And get your flu shot while you're at it. You can get both at the same time and studies show that the flu shot should be particularly effective this flu season. We've got a lot of disabled and/or immunocompromised folks in the queer community, so make sure you do your part for solidarity and inclusion. And keep wearing masks in public indoor spaces.
A wonderful amount of readers entered the paid subscription giveaway! The winners have been randomly selected, notified, and now have paid access to The Queer Writer for the next six months. Congratulations, folks! I plan to have more giveaways and freebies for both free and paid members in the future. Stay tuned!
You've all been sending so many great questions into Queeries! I wish I could answer them all and I hope to answer questions more frequently if/when The Queer Writer becomes more sustainable. But in the meantime, I'm glad this new installment of The Queer Writer is providing assistance to people and I hope it continues to lift the fog from the writing and publishing worlds. To submit a question, use this form.
Lastly, a reminder that GrubStreet's LGBTQ+ Writers' Weekend takes place in Boston at the end of this month! Nearly all the events are free, but they still require registration. Space is limited, so if you plan to attend, now's the time to register!
Anyway, to books! There's some wonderful work coming in this month, including young love amidst the Jamaican civil unrest of the 1970s, a funny YA about drag in small-town life, Black teens who want to live off the grid, an agender teen recovering from parental abuse, a graphic novel about magic in 1930s Mississippi, a woman working on the Apollo 11 mission, a Khmer teen whose slam poetry goes viral, an aro/ace anthology, and more!
Is there an upcoming queer book you're excited about? Know of a great opportunity for queer writers? Read an awesome article about the (marginalized) writing world? Let me know! And as always, please share this newsletter with people you think might be interested.
---
---
---
---
---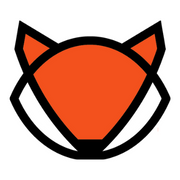 Until next time, foxies! Be queer, write stories!