Register for the 2023 GrubStreet LGBTQ+ Writers' Weekend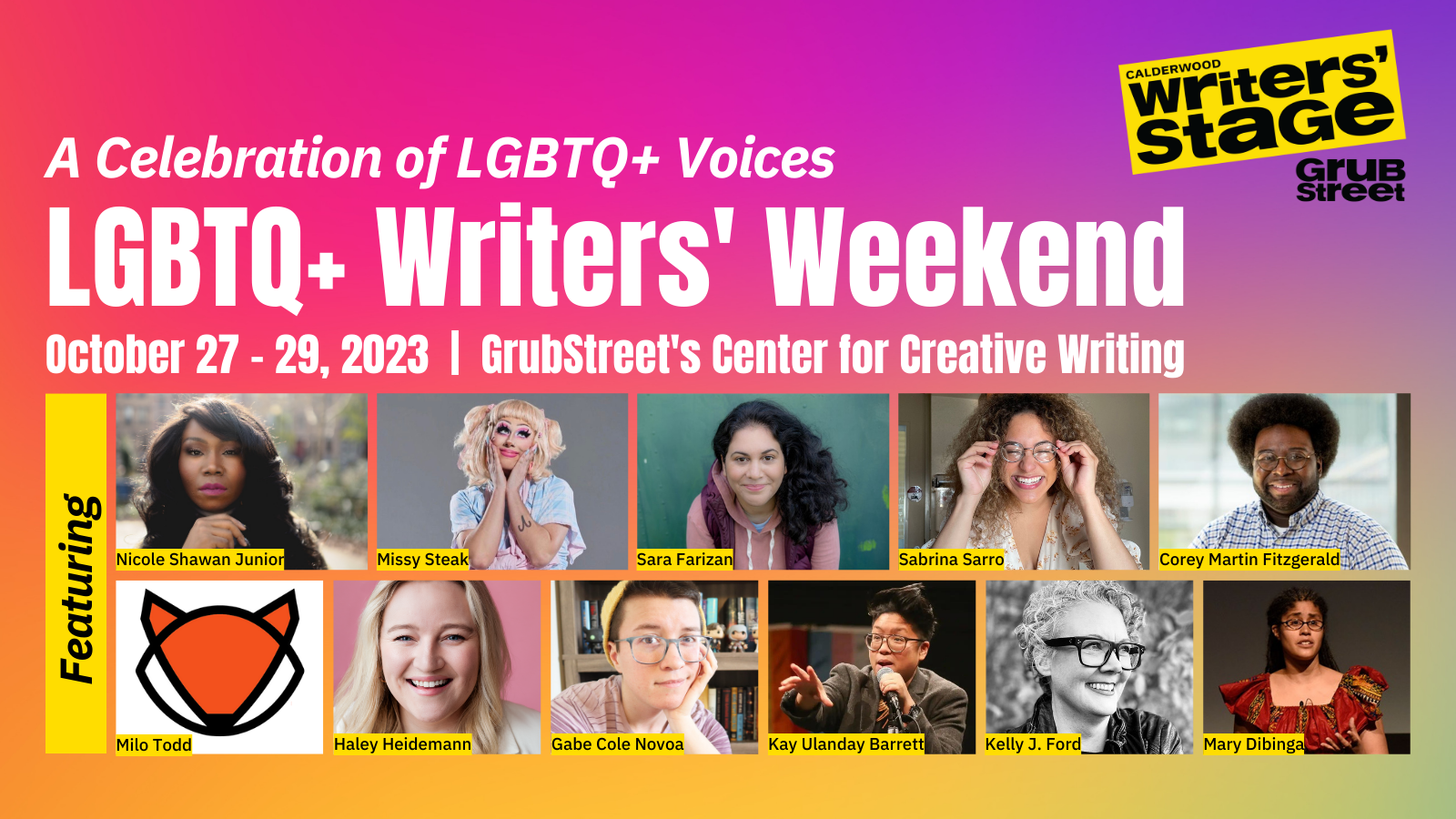 Since the beginning of the year, I've been working with GrubStreet, the creative writing nonprofit of Boston, to bring you our first annual LGBTQ+ Writers' Weekend! The festival will take place in Boston from October 27th to 29th. The theme for our first year is "Resilience" and we're including such events and activities as a keynote, affinity groups, craft sessions, communal writing time, a discussion panel, a community expo, a trivia night, a "book prom," and a closing reading ceremony. The building is wheelchair-accessible, all bathrooms are gender-free, there will be a quiet room available, some events include ASL interpreters and mask requirements, and we're strongly encouraging mask-wearing and a low-scent environment for the entire weekend.
Most of the weekend's events are free, but registration is required due to limited capacity. I hope to see you there!