The Queer Writer: March 2023
Spring is such a wonderful time for creativity, exploration, and new ideas. I hope your stories are blooming!
There are more awesome books barreling your way, including a coming-of-age horror story structured around mermaid lore; a witty crime drama that calls out the absurdity of the American Dream; an epic romance set in twelfth-century Europe; a baroque, interdimensional search for trans beauty and embodiment; tweens navigating a queer summer camp; and more!
So many amazing applications are coming in for the Novel Immersive Program for LGBTQ+ Writers! Join a group of 10 novelists as you learn, workshop, and build community over nine months. Scholarships are available, class is remote, and queer, trans, and/or nonbinary identities of all experiences are encouraged to apply. Applications are open until March 27th!
Is there an upcoming queer book you're excited about? Know of a great opportunity for queer writers? Read an awesome article about the (marginalized) writing world? Leave a comment! And as always, please share this newsletter with people you think might be interested.
---

If you'd like to donate to the sliding scale fund, please contact me.
6 Thursdays starting March 30th, 2023 from 6:00pm to 7:30pm ET
Virtual via Zoom
$170, scholarships available
12 students maximum
Having trouble finding the time to write? Want a group of peers to keep you on the path to your writing goals? Just want to be in the presence of some fellow LGBTQ+ writers? Grab a coffee and join the instructor-led Accountability Cafe, a virtual space specifically dedicated to queer, transgender, and/or nonbinary writers! In this low-stress environment, we'll meet for 90 minutes once a week on Zoom to write, connect, ask questions, and share snippets of our work, all while the instructor pipes in study/focus music to help bring home that cafe feel. Come join us; accountability has never been so chilled out!
*This group is only available to LGBTQ+ writers.
Saturday, April 8th, 2023 from 10:30am to 1:30pm ET
Virtual via Zoom
$85, scholarships available
12 students maximum
Writing authentic work as a marginalized voice can come with some unique problems, especially if/when we engage with the mainstream publishing industry or its readers. This 3-hour class is designed to help queer writers navigate some of the less-discussed aspects of marginalized writing, including how to introduce your characters as queer, creating effective social justice themes within your storytelling, handling "relatability," how to invite in outside readers without compromising your story's authenticity, and navigating scenes of sex and/or physical intimacy. Peppered with writing exercises, this lecture-style class will engage with works from such authors as Gabby Rivera, Andrea Lawlor, Rajiv Mohabir, Kacen Callender, Akwaeke Emezi, Carmen Maria Machado, Jordy Rosenberg, Casey McQuiston, and more.
*While this class is designed with queer writers in mind, cisgender/heterosexual writers are welcome to attend and learn. However, please know we won't be discussing introductory levels of queer representation or community, nor the do's and don'ts of writing outside of one's lane.
Saturday, April 22nd, 2023 from 10:30am to 1:30pm ET
Virtual via Zoom
$85, scholarships available
12 students maximum
Disney villains, disaster lesbians, and hot trans messes, oh my! In this 3-hour class, we'll look at "good" messy queers, "bad" messy queers, stereotypes, redemption, interiority, and mainstream media representations. Along with a lecture segment, we'll also take time to discuss some common anxieties when writing a complex queer character, brainstorm craft elements for your story, and engage in a writing exercise.
*While this class is designed with queer writers in mind, cisgender/heterosexual writers are welcome to attend and learn. However, please know we won't be discussing introductory levels of queer representation or community, nor the do's and don'ts of writing outside of one's lane.
Saturday, April 29th, 2023 from 10:30am to 1:30pm ET
Virtual via Zoom
$85, scholarships available
12 students maximum
Over the past several years, the publishing world (and its readers) have thankfully demanded more diversity within stories. But as welcoming as this change is, it can leave many non-marginalized writers with anxiety. How are you supposed to go about it? What if you mess up? Are you allowed to write about marginalized people at all? This 3-hour course provides mainstream writers with the basics of how to write a marginalized character with which they don't have a lived experience, breaking the process down into the bare bones of Self-Reflection, Research, Craft, Editing, and How to Handle Backlash. With pragmatic and clear-cut information—as well as the wisdom from such writers as Alexander Chee, Peter Ho Davies, and Stella Young—writers will leave this course with significantly more insight, awareness, and confidence to produce the most accurate and empathetic work they can.
*This class is open to all identities.
---

Disclosure: I'm an affiliate of Bookshop.org. Any purchase through my storefront supports local bookstores and earns me a commission. Win-win!
Brother & Sister Enter the Forest by Richard Mirabella
After years of severed communication, Justin appears on his sister's doorstep needing a place to stay. The home he's made for himself has collapsed, as has everything else in his life. When they were children, Willa played the role of her brother's protector, but now, afraid of the chaos he might bring, she's reluctant to let him in. Willa lives a carefully ordered life working as a nurse and making ornate dioramas in her spare time. As Justin tries to connect with the people she's closest to--her landlord, her boyfriend, their mother--she begins to feel exposed. Willa and Justin's relationship has always been strained yet loving, frustrating and close. But it hits a new breaking point when Justin spirals out of control, unable to manage his sobriety and the sustained effects of a brain injury. Years earlier, in high school, desperate to escape his home life and his disapproving, troubled mother, Justin falls into the hands of his first lover, a slightly older boy living on his own who offers Justin some semblance of intimacy and refuge. When Justin's boyfriend commits a terrifying act of violence, the two flee on a doomed road trip, a journey that will damage Justin and change his and his family's lives forever.
Ren Yu is a swimmer. Her daily life starts and ends with the pool. Her teammates are her only friends. Her coach, her guiding light. If she swims well enough, she will be scouted, get a scholarship, go to a good school. Her parents will love her. Her coach will be kind to her. She will have a good life. But these are human concerns. These are the concerns of those confined to land, those with legs. Ren grew up on stories of creatures of the deep, of the oceans and the rivers. Ones that called sailors to their doom. Ones that dragged them down and drowned them. Ones that feasted on their flesh. Ones of the creature that she's always longed to become: mermaid. Ren aches to be in the water. She dreams of the scent of chlorine--the feel of it on her skin. And she will do anything she can to make a life for herself where she can be free. No matter the pain. No matter what anyone else thinks. No matter how much blood she has to spill.
At seventeen, Ezra Green doesn't have a lot going for him: he's shorter than average, snaggle-toothed, internet-addicted, and halfway to being legally blind. He's also on his way to Last Chance Camp, the final stop before juvie. But Ezra's summer at Last Chance turns life-changing when he meets Orson, brilliant and Adonis-like with a mind for hustling. Together, the two embark upon what promises to be a fruitful career of scam artistry. But when they try to pull off their biggest scam yet--Nulife, a corporation that promises its consumers a lifetime of bliss--things start to spin wildly out of control. Searing and charming, with the suspense of The Talented Mr. Ripley, the decadence of The Great Gatsby, and the wit of Succession, Confidence is a story for anyone who knows that the American Dream is just another pyramid scheme.
Different for Boys by Patrick Ness and Tea Bendix
Anthony "Ant" Stevenson isn't sure when he stopped being a virgin. Or even if he has. The rules aren't always very clear when it comes to boys who like boys. In fact, relationships of all kinds feel complicated, even with Ant's oldest friends. There's Charlie, who's both virulently homophobic and in a secret physical relationship with Ant. Then there's drama kid Jack, who may be gay and has become the target of Charlie's rage. And, of course, there's big, beautiful Freddie, who wants Ant to ditch soccer, Charlie's sport, and try out for the rugby team instead. Ant's story of loneliness and intimacy, of unexpected support and heart-ripping betrayal, is told forthrightly with tongue-in-cheek black-bar redactions over the language that teenagers would actually use if, you know, they weren't in a story.
Lucha of the Night Forest by Tehlor Kay Mejia
A scorned god. A mysterious acolyte. A forgetting drug. A dangerous forest. One girl caught between the freedom she always wanted and a sister she can't bear to leave behind. Under the cover of the Night Forest, will Lucha be able to step into her own power...or will she be consumed by it? This gorgeous and fast-paced fantasy novel from acclaimed author Tehlor Kay Mejia is brimming with adventure, peril, romance, and family bonds--and asks what it means for a teen girl to become fully herself.
Solomon's Crown by Natasha Siegel
Twelfth-century Europe. Newly crowned King Philip of France is determined to restore his nation to its former empire and bring glory to his name. But when his greatest enemy, King Henry of England, threatens to end his reign before it can even begin, Philip is forced to make a precarious alliance with Henry's volatile son--risking both his throne, and his heart. Richard, Duke of Aquitaine, never thought he would be king. But when an unexpected tragedy makes him heir to England's royal seat, he finally has an opportunity to overthrow the father he despises. At first, Philip is a useful tool in his quest for vengeance . . . until passion and politics collide, and Richard begins to question whether the crown is worth the cost. When Philip and Richard find themselves staring down an impending war, they must choose between their desire for each other and their grand ambitions. Will their love prevail if it calls to them from across the battlefield? Teeming with royal intrigue and betrayal, this epic romance reimagines two real-life kings ensnared by an impossible choice: Follow their hearts, or earn their place in history.
It's been one year since Manny was cast out of his family and driven into the wilderness of the American Southwest. Since then, Manny lives by self-taught rules that keep him moving--and keep him alive. Now, he's taking a chance on a traveling situation with the Varela family, whose attractive but surly son, Carlos, seems to promise a new future. Eli abides by the rules of his family, living in a secluded community that raised him to believe his obedience will be rewarded. But an unsettling question slowly eats away at Eli's once unwavering faith in Reconciliation: Why can't he remember his past? But the reported discovery of an unidentified body in the hills of Idyllwild, California, will draw both of these young men into facing their biggest fears and confronting their own identity--and who they are allowed to be.
Belle of the Ball by Mari Costa
High-school senior and notorious wallflower Hawkins finally works up the courage to remove her mascot mask and ask out her longtime crush: Regina Moreno, head cheerleader, academic overachiever, and all-around popular girl. There's only one teensy little problem: Regina is already dating Chloe Kitagawa, athletic all-star...and middling English student. Regina sees a perfectly self-serving opportunity here, and asks the smitten Hawkins to tutor Chloe free of charge, knowing Hawkins will do anything to get closer to her. And while Regina's plan works at first, she doesn't realize that Hawkins and Chloe knew each other as kids, when Hawkins went by Belle and wore princess dresses to school every single day. Before long, romance does start to blossom...but not between who you might expect.
Something Wild & Wonderful by Anita Kelly
Alexei Lebedev's journey on the Pacific Crest Trail begins with a single snake. And it is angling for the hot stranger who seemed to have appeared out of thin air. Lex is prepared for rattlesnakes, blisters, and months of solitude. What he isn't prepared for is Ben Caravalho. But somehow--on a 2,500-mile trail--Alexei keeps running into the outgoing and charismatic hiker with golden-brown eyes, again and again. It might be coincidence. Then again, maybe there's a reason the trail keeps bringing them together. Ben has made his fair share of bad decisions, and almost all of them involved beautiful men. And yet there's something about the gorgeous and quietly nerdy Alexei that Ben can't just walk away from. Surely a bad decision can't be this cute and smart. And there are worse things than falling in love during the biggest adventure of your life. But when their plans for the future are turned upside down, Ben and Alexei begin to wonder if it's possible to hold on to something this wild and wonderful.
The Fifth Wound by Aurora Mattia
The Fifth Wound is a phantasmagorical roman à clef about passion as a way of life. In one dimension, this is a love story--Aurora & Ezekiel--a separation and a reunion. In another, we witness a tale of multiple traumatic encounters with transphobic violence. And on yet another plane, a story of ecstatic visionary experience swirls, shatters, and sparkles. Featuring time travel, medieval nuns, knifings, and t4t romance, The Fifth Wound indulges the blur between fantasy and reality. Its winding sentences open like portals, inviting the reader into the intimacy of embodiment--both its pain and its pleasures.
Camp QUILTBAG by Nicole Melleby and A. J. Sass
Twelve-year-old Abigail (she/her/hers) is so excited to spend her summer at Camp QUILTBAG, an inclusive retreat for queer and trans kids. She can't wait to find a community where she can be herself--and, she hopes, admit her crush on that one hot older actress to kids who will understand. Thirteen-year-old Kai (e/em/eir) is not as excited. E just wants to hang out with eir best friend and eir parkour team. And e definitely does not want to think about the incident that left eir arm in a sling--the incident that also made Kai's parents determined to send em somewhere e can feel like emself. After a bit of a rocky start at camp, Abigail and Kai make a pact: If Kai helps Abigail make new friends, Abigail will help Kai's cabin with the all-camp competition. But as they navigate a summer full of crushes, queer identity exploration, and more, they learn what's really important.
---

What: "The Eliud Martínez Prize was established to honor the memory of Eliud Martínez (1935–2020), artist, novelist, and professor emeritus of creative writing at the University of California, Riverside. One prize of $1,000 and book publication through Inlandia Books will be awarded for a book of fiction or creative nonfiction by a writer who identifies as Hispanic, Latino/a/x, or Chicana/o/x."
Fee: $15
Pay: $1,000 and book publication
Deadline: March 1st, 2023
National Endowment for the Arts Creative Writing Fellowships
What: "The National Endowment for the Arts Literature Fellowships program offers $25,000 grants in prose (fiction and creative nonfiction) and poetry to published creative writers that enable the recipients to set aside time for writing, research, travel, and general career advancement. This program operates on a two-year cycle with fellowships in prose and poetry available in alternating years. In 2023 we will be accepting applications in prose (fiction and creative nonfiction)."
Fee: $0
Pay: $25,000
Deadline: March 8th, 2023
GrubStreet Emerging Writer Fellowship
What: "The Emerging Writer Fellowship aims to develop new, exciting voices by providing three writers per year tuition-free access to GrubStreet's classes and Muse & the Marketplace conference series. Over the course of one year, each Emerging Writer Fellow will attend a combination of seminars and multi-week courses of their choosing, along with a wide selection of Muse & The Marketplace programming, in order to enhance their understanding of craft and the publishing industry."
Fee: $0
Pay: Tuition-free access to GrubStreet classes
Deadline: March 13th, 2023
FIYAH Literary Magazine July 2023: Carnival
What: "FIYAH is a quarterly speculative fiction magazine that features stories by and about Black people of the African Diaspora. It's Carnival time! Bring us your colorful stories centered on the mystique and pulsating energy of the bacchanals, the festivals, the soca fetes, and jamborees from all across the globe, time, space, and even the multiverse. We want intoxicating merriment, daring mischief-making, and chaotic melodrama fueled by the riotous revelry of the Carnival."
Fee: $0
Pay: $0.08/word
Deadline: March 31st, 2023
What: "Kweli's mission is to nurture emerging writers of color and create opportunities for their voices to be recognized and valued. By creating a community of Black, Indigenous and POC artists and programming based on artistic excellence and rigor, Kweli empowers writers to share stories that engage and impact our communities. Our vision is for a world where the narratives being told reflect the truth of our histories and the possibilities for our future."
Fee: $0
Pay: $0
Deadline: May 30th, 2023
The AutoEthnographer: "QUEER" Special Issue
What: "Rarely in the history of our English language  has a word so quickly and so profoundly shifted in meanings and usage as  the word queer has throughout the last century. As such, The AutoEthnographer is excited to announce a new call for submissions that celebrate, problematize, challenge, or illuminate the many meanings of 'queer' whether referring to emotion, difference, critical theory, or sexuality."
Fee: $5 donation requested
Pay: $25
Deadline: May 31st, 2023
Defunkt Magazine Call for Poetry
What: "We're looking for work that makes us see the world differently afterward. We especially want to hear from those in marginalized, underrepresented communities in order to give them a platform to share their works. We want to feel, to question, to experience the lives of those who have a unique story to tell. Awaken us with your weird, fantastical, genre-bending, haunting, and downright excellent storytelling. We want works that make us think, feel, and want more. There are no rules here, just give us your very best."
Fee: $0
Pay: $8.50-$13.00
Deadline: March 31st, 2023
Genre: Urban Arts Queer Black and Brown Creative Anthology
What: "Calling all Queer People of COLOR Creatives! Genre: Urban Arts seeks to give Black and Brown Queer perspectives a space to be vocal with your artistic medium, wherever it falls on the spectrum. Our goal is to highlight voices of the LGBTQ+ community that often go unheard or are misunderstood. Come join us in illuminating the readers' experience in an artful way! We want to hear what YOU have to say! Spread the word."
Fee: $5
Pay: $0
Deadline: August 30th, 2023
What: "Stellium centers Black queer and trans creatives. We still accept work from other Black and QTPOC creatives. We seek those emerging and established (with an emphasis on emerging)."
Fee: $0
Pay: $50
Deadline: rolling
Boston Writers of Color: Literary Support Program
What: "GrubStreet's Boston Writers of Color program is excited to offer a limited number of $125 and $250 stipends for BIPOC writers. The funds are to be used for submissions, contests, fellowships, retreats, expenses for writing needs, and any other literary opportunities."
Fee: $0
Pay: $125-$250
Deadline: rolling
Black and Asian Feminist Solidarities
What: Seeking "new pitches and finished pieces that interrogate past, present, and future issues within the realm of Black and Asian feminist solidarities, and that imagine possibilities between our communities through various written forms."
Fee: $0
Pay: $0
Deadline: rolling
What: Baest Journal, "a journal of queer forms and affects," seeks to publish work by queer writers and artists.
Fee: $0
Pay: $0
Deadline: rolling
What: "The Boston Review welcomes nonfiction and book review submissions on a wide range of subjects, from politics, philosophy, and economics to science, law, gender, sexuality, and race."
Fee: $0
Pay: Publication
Deadline: rolling
---

Institutional Queers & LGBTQ Literary Journals: A Provocation
by Julie R. Enszer
The end of Gertrude arrives more than fifty years into the contemporary LGBTQ liberation movement, a movement that has been instigated, sustained, and inspired by literature. Yet, despite the centrality of literature to the LGBTQ movement, of queer literary arts to the sustenance of our spirits, our intellects, and our souls, there is not a single literary journal dedicated to LGBTQ voices with institutional support including a permanent institutional home and dedicated editorial staff who receive a salary for their work on the journal.
Just absorb that fact. In the United States, there is not a single LGBTQ+ literary journal that has a sustained, formal relationship with a university or other cultural institution.
...Institutional support, of course, is not without constraints and does not guarantee longevity. Often university-based journals are the result of dedicated labor by one or a few individuals, who are themselves overworked and underappreciated, like their brethren and sistren at independent literary journals. Given the economic realities of higher education today, this lack of institutional support for LGBTQ journals may seem a gift, but, in reality, the absence of long-term institutional support means that many independent LGBTQ+ literary journals fail and fall into obscurity before they can grow and develop a history to have a lasting impact on our literary communities.
We Need to Talk About Professional Jealousy
by Benjamin Schaefer
As her friend and as an editor who had supported her work, I was happy for Pam—I genuinely was—but tangled up in that feeling was something else, something that complicated it. It felt as though Pam had made it to dry land, and now there I was, alone in our boat, trying my best to row one-oared.
What is this awful feeling? I wondered.
Oh fuck, I realized. I'm jealous.
When I told T Kira this story, she nodded.
"But here's the thing. It wasn't jealousy," I told her. "It was something very different."
...As I began to interrogate my relationship with professional jealousy, and specifically this situation with Pam, my thinking on the subject evolved. I realized that what I had framed to myself as jealousy was actually, as I told T Kira, something else entirely. Because I didn't begrudge Pam her success; that was why that framing felt off. But an unfortunate byproduct of our reluctance to talk about professional jealousy openly and honestly, to instead relegate it to this weird cone of silence, is that it can lead to a kind of mistaken identity. Once I began to investigate exactly what I was feeling, I could see quite clearly that it was not jealousy.
It was disappointment.
---

You made it to the end! Here's a little reward for you, brought to you this month by Samantha Rajaram in what she calls "an ode to writing":
Why do you write?
What does writing do for you?
What positive feelings are evoked for you when you write?
Want to share what you came up with? Leave a comment!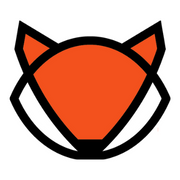 Until next time, foxies! Be queer, write stories!