The Queer Writer: September 2023
This issue already marks a full year since The Queer Writer came out! (Ha.) In honor of the first anniversary, I have multiple announcements:
1. I'm finally expanding this newsletter's goals with something I've always wanted to offer: an advice column on all things literary, appropriately named Queeries! Questions can be submitted via this form. You don't have to be a subscriber of any sort, paid or free, to submit a question. Questions can involve craft, contests, literary journals, residencies, querying, publishing, socio-political barriers, anxieties, concerns, struggles, and whatever else to which you think I can lend some thought. I don't know everything, but I know what it's like to navigate the murkiness of the writing world without information. As someone with over 15 years of experience, I hope Queeries helps folks out!
Queeries will run every second Thursday of the month with a response to a question submitted through the above form. In appreciation for my paid subscribers, a response to an additional question will be available to them. (Any paid subscription tier, monthly or yearly, makes you eligible to view the extra content.)
2. In celebration of the first-year anniversary, I'm giving away ten whole 6-month paid memberships! Five will go to new free members as of September 1st and five will go to ongoing free members. If you don't have a membership yet and would like to enter, simply sign up for a free membership! If you already have a free membership as of August 31st, please fill out this form to be considered for the giveaway. The contest ends on September 30th and winners will be notified in early October. (Keep an eye out for future giveaways for both free and paid members!)
3. I've created collapsible sections for the site version of The Queer Writer Monthly! Now you no longer have to scroll to what you want. Just click your desired section and you should be good to go. (Sadly, this doesn't apply to the email version since email just doesn't work that way.) I had to sacrifice my beloved fox headers for formatting reasons, but it was a worthwhile trade.
4. Registration is open for the 2023 GrubStreet LGBTQ+ Writers' Weekend in Boston, which will take place in late October! Most events are free, but space is limited, so be sure to register!
Whew, that was a lot! But back to books. It looks like the spooky season is starting early this year with such new releases as a queer sci-fi retelling of Shakespeare's Hamlet, a Scream meets Clueless YA horror, a sapphic detective agency seeking the truth behind a growing trail of missing girls, a dystopian society bent on relentless conformity, an ability to see monsters and travel to a terrifying spirit world, and more!
Is there an upcoming queer book you're excited about? Know of a great opportunity for queer writers? Read an awesome article about the (marginalized) writing world? Let me know! And as always, please share this newsletter with people you think might be interested.
---
---
---
---
---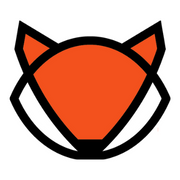 Until next time, foxies! Be queer, write stories!