The Queer Writer: October 2022
It's October and the updated Covid vaccine has been released, which means it's time to get your next boo-ster shot.
(I'll show myself out.)
(But also go get it.)
There's some great stuff in this month's issue, from an Indian American TV star MG to a memoir about the complexities of the Afro-diaspora to, yes, even a Jewish/Christmas rom-com. The Novel Writing Workshop is filling, so you might want to get on that if it caught your eye. But also, there's an exciting opportunity available: the award-winning LGBTQ+ literary journal, Foglifter Journal, is looking for a new Assistant Fiction Editor. Come work with me on my team!
Is there an upcoming queer book you're excited about? Know of a great opportunity for queer writers? Read an awesome article about the (marginalized) writing world? Leave a comment! And as always, please share this newsletter with people you think might be interested.
---

If you'd like to donate to the sliding scale fund, please contact me.
6 Thursdays starting October 6th, 2022 from 6:00pm to 9:00pm ET
Virtual via Zoom
$340, scholarships available
12 students maximum
You've started out on a first novel draft—maybe you just have an idea, maybe you've written a few chapters, maybe you've written a lot—but you're not sure where to go next. Which character should the novel follow? What type of narrator is best for the story you want to tell? What is point of view, anyway, and how do you know when you're doing it right? No matter where you are in the drafting process, this class can help! Each week, we will focus on one area of novel-specific craft –– such as character development, scene building, conflict, and narrative arc –– and generate new material through a series of prompts and exercises. We will also offer each other on-the-spot feedback and support, for those who would like it. You will come out of this course with the insight, inspiration, and craft skills to complete your draft.
*This class is open to all fiction writers.
Saturday, October 15th, 2022 from 10:30am to 1:30pm ET
Virtual via Zoom
$75, scholarships available
12 students maximum
Disney villains, disaster lesbians, and hot trans messes, oh my! In this 3-hour class, we'll look at "good" messy queers, "bad" messy queers, stereotypes, redemption, interiority, and mainstream media representations. Along with a lecture segment, we'll also take time to discuss some common anxieties when writing a complex queer character, brainstorm craft elements for your story, and engage in a fun 20-minute writing exercise.
*Cisgender/heterosexual people are welcome to attend this class if they're eager to learn about portraying messy queer characters.
Saturday, November 5th, 2022 from 11:00am to 12:00pm ET
Virtual via Zoom
Sliding scale: $25/$50/$75/$100 ($75+$25 scholarship donation)
As marginalized writers of authentic fiction, it can be difficult to get our work traditionally published. Catching the eye of a mainstream publisher often means convincing them that our work will be interesting to a mainstream audience, whether we're writing for them or not. Our stories are important, however, and deserve to be told and seen.
While much can be said about traditional publishing as a marginalized writer, a good starting point is a reader's feelings of connection to a character, regardless of the identities and/or lived experiences of either. For those of us who want to be traditionally published, how do we invite outside readers into our stories without catering to them? How do we stay authentic while facing the so-called problem of "relatability"? In this 1-hour class, we'll look at some tips, methods, and examples for opening the door for outside readers while still staying true to our stories.
*Cisgender/heterosexual people are welcome to attend this class if they're curious to learn about this topic.
Saturday, November 19th, 2022 from 11:00am to 12:00pm ET
Virtual via Zoom
Sliding scale: $25/$50/$75/$100 ($75+$25 scholarship donation)
Social justice themes in fiction feel needed now more than ever. Throughout history, the written word has been effective in changing minds and soothing hearts. But as much as you want to tackle these issues, you might feel lost or overwhelmed with possibility. Where do you start? How do you keep your character from looking like they're defined by their oppression? How can you satisfy your reader if your story isn't or can't be wrapped up in a neat little package? How do you portray an antagonistic force that is neither flat nor forgivable?
In this 1-hour class, we'll look at some steps to help you find the social justice focus in your work, how to portray it on the page, and how to make it part of your character's lives in effective ways for your reader.
*Cisgender/heterosexual people are welcome to attend this class if they're eager to learn about social justice storytelling.
Saturday, December 3rd, 2022 from 11:00am to 1:00pm ET
Virtual via Zoom
Sliding scale: $50/$75/$100/$150 ($100+$50 scholarship donation)
What does a "very nice deal" mean in a publishing contract announcement? What's a pre-empt? How does the trajectory from query to book deal normally work? Navigating the publishing industry is confusing at the best of times, but when you're also a marginalized writer, it can feel overwhelming. In this 2-hour crash course, we'll spend the first half in lecture and information—including query letters, industry language, standard agent contract rates, the differences of publishing houses, and more—and the second half in Q&A, all centering queer writers and the particular challenges they may face.
*This class is intended only for writers who identify as queer, trans, and/or nonbinary.
Saturday, December 17th, 2022 from 10:30am to 1:30pm ET
Virtual via Zoom
$75, scholarships available
12 students maximum
Over the past several years, the publishing world (and its readers) have thankfully demanded more diversity within stories. But as welcoming as this change is, it can leave many non-marginalized writers with anxiety. How are you supposed to go about it? What if you mess up? Are you allowed to write about marginalized people at all? This 3-hour course provides mainstream writers with the basics of how to write a marginalized character with which they don't have a lived experience, breaking the process down into the bare bones of Self-Reflection, Research, Craft, Editing, and How to Handle Backlash. With pragmatic and clear-cut information—as well as the wisdom from such writers as Alexander Chee, Peter Ho Davies, and Stella Young—writers will leave this course with significantly more insight, awareness, and confidence to produce the most accurate and empathetic work they can.
*This class is open to all identities.
10 Thursdays starting January 12th, 2023 from 7:00pm to 9:00pm ET
Virtual via Zoom
Sliding scale: $500/$675/$850/$1,350 ($850+$500 scholarship donation)
9 students maximum
Many queer, trans, and/or nonbinary writers may have experienced workshops in the past that were silencing, unhelpful, or damaging when being workshopped by a predominantly cisgender/heterosexual writing group, however well-intentioned the group may have been. This workshop course is designed to help create a more intimate and relatable space for queer, trans, and/or nonbinary writers to both give and receive feedback on their works in progress. This class is for queer, trans, and/or nonbinary novelists who have taken advanced workshops before, are well versed in matters of craft, and who have already made some progress on a first draft.
The goal of this course is to workshop at least 30 pages in ten weeks (minimum, depending on class size). Feedback will be delivered using the novel-in-progress method: reading your pages (up to 15 pages, double-spaced, 12pt font) aloud in class at least twice in the course, and receiving on-the-spot, non-silencing feedback from your fellow novelists and instructor.
*This class is intended only for writers who identify as queer, trans, and/or nonbinary. Novels specific to queer, trans, and/or nonbinary themes are not required.
*Previous students of this course are welcome to return and continue workshopping their pages.
6 Thursdays starting April 6th, 2023 from 7:00pm to 9:00pm ET
Virtual via Zoom
Sliding scale: $300/$425/$550/$850 ($550+$300 scholarship donation)
10 students maximum
Throughout our history of marginalization and oppression, queer voices have created our own ways of speaking and expressing ourselves. But with us so Othered in queer tongues, how do we tell our stories to the mainstream authentically? In this queer-focused course, we'll look at some literary tactics for expressing ourselves and structuring our fiction, such as Fracturing, Spiraling, Hybridity, and Meandering. The first hour of class will be dedicated to lecture and learning about given forms, while the second hour will engage with brief feedback of each other's work (up to 5 pages each, double-spaced, 12pt font) experimenting with these forms.
*Cisgender/heterosexual people are welcome to attend this course if they're eager to learn about storytelling methods beyond the traditional narrative arc.
---

Disclosure: I'm an affiliate of Bookshop.org. Any purchase through my storefront supports local bookstores and earns me a commission. Win-win!
How to Succeed in Witchcraft by Aislinn Brophy
Shay Johnson has all the makings of a successful witch. As a junior at T.K. Anderson Magical Magnet School, she's determined to win the Brockton Scholarship--her ticket into the university of her dreams. Her competition? Ana freaking Álvarez. The key to victory? Impressing Mr. B, drama teacher and head of the scholarship committee.When Mr. B asks Shay to star in this year's aggressively inclusive musical, she warily agrees, even though she'll have to put up with Ana playing the other lead. But in rehearsals, Shay realizes Ana is . . . not the despicable witch she'd thought. Perhaps she could be a friend--or more. And Shay could use someone in her corner once she becomes the target of Mr. B's unwanted attention. When Shay learns she's not the first witch to experience his inappropriate behavior, she must decide if she'll come forward. But how can she speak out when her future's on the line?
Jade is a Twisted Green by Tanya Turton
Jade Brown, a twenty-four-year-old first-generation Jamaican woman living in Toronto, must find a way to pick up the pieces and discover who she is following the mysterious death of her twin sister. Grappling with her grief, Jade seeks solace in lovers and friends during an array of hilarious and heartbreaking adventures. As she investigates some of life's most frustrating paradoxes, she holds tight to old friends and her ex-girlfriend, lifelines between past and present. On the journey to turning twenty-five, she finally sees that she belongs to herself, and goes about the business of reclaiming that self. Through a series of whirlwind love affairs, parties, and trips abroad, Jade stumbles toward relinquishing the weight of her trauma as she fully comes into her own as a young Black woman and writer.
Other Ever Afters: New Queer Fairy Tales by Melanie Gillman
What if the giant who abducted you was actually thoughtful and kind? What if you didn't want to marry your handsome, popular, but cold-inside suitor? What if your one true love has all the responsibilities that come with running a kingdom? Award-winning author Melanie Gillman's phenomenal colored-pencil art creates another ever after for the characters who are most worthy of it.
Queer God de Amor by Miguel H. Díaz
Queer God de Amor explores the mystery of God and the relationship between divine and human persons. It does so by turning to the sixteenth century writings of John of the Cross on mystical union with God and the metaphor of sexual relationship that he uses to describe this union. Juan's mystical theology, which highlights the notion of God as lover and God's erotic-like relationship with human persons, provides a fitting source for rethinking the Christian doctrine of God, in John's own words, as "un no sé qué," "an I know not what." In critical conversations with contemporary queer theologies, it retrieves from John a preferential option for human sexuality as an experience in daily life that is rich with possibilities for re-sourcing and imagining the Christian doctrine of God. Consistent with other liberating perspectives, it outs God from heteronormative closets, and restores human sexuality as a resource for theology. This outing of divine queerness, that is, the ineffability of divine life, helps to align reflections on the mystery of God with the faith experiences of queer Catholics. By engaging Juan de la Cruz through queer Latinx eyes, Miguel Díaz continues the objective of this series to disrupt the cartography of theology latinamente.
Into the Riverlands by Nghi Vo
Wandering cleric Chih of the Singing Hills travels to the riverlands to record tales of the notorious near-immortal martial artists who haunt the region. On the road to Betony Docks, they fall in with a pair of young women far from home, and an older couple who are more than they seem. As Chih runs headlong into an ancient feud, they find themself far more entangled in the history of the riverlands than they ever expected to be. Accompanied by Almost Brilliant, a talking bird with an indelible memory, Chih confronts old legends and new dangers alike as they learn that every story--beautiful, ugly, kind, or cruel--bears more than one face.
Nikhil Out Loud by Maulik Pancholy
Thirteen-year-old Nikhil Shah is the beloved voice actor for Raj Reddy on the hit animated series Raj Reddy in Outer Space. But being a star on TV doesn't mean you have everything figured out behind the scenes. . . . When his mom temporarily moves them to the small town in Ohio where she grew up to take care of Nikhil's sick grandfather, Nikhil feels as out of orbit as his character. Nikhil's fame lands him the lead in the school musical, but he's terrified that everyone will realize he's a fraud once they find out he can't sing. And when a group of conservative parents start to protest, making it clear they're not happy with an openly gay TV star being in the starring role, Nikhil feels like his life would be easier if only he could be Raj Reddy full-time. Then Nikhil wakes up one morning and hears a crack in his voice, which means his job playing Raj will have to come to an end. Life on earth is way more complicated than life on television. And some mysteries--like new friendships or a sick grandparent or finding the courage to speak out about what's right--don't wrap up neatly between commercial breaks.
Self-Made Boys: A Great Gatsby Remix by Anna-Marie McLemore
New York City, 1922. Nicolás Caraveo, a 17-year-old transgender boy from Wisconsin, has no interest in the city's glamor. Going to New York is all about establishing himself as a young professional, which could set up his future--and his life as a man--and benefit his family. Nick rents a small house in West Egg from his 18-year-old cousin, Daisy Fabrega, who lives in fashionable East Egg near her wealthy fiancé, Tom--and Nick is shocked to find that his cousin now goes by Daisy Fay, has erased all signs of her Latine heritage, and now passes seamlessly as white. Nick's neighbor in West Egg is a mysterious young man named Jay Gatsby, whose castle-like mansion is the stage for parties so extravagant that they both dazzle and terrify Nick. At one of these parties, Nick learns that the spectacle is all meant to impress a girl from Jay's past--Daisy. And he learns something else: Jay is also transgender. As Nick is pulled deeper into the glittery culture of decadence, he spends more time with Jay, aiming to help his new friend reconnect with his lost love. But Nick's feelings grow more complicated when he finds himself falling hard for Jay's openness, idealism, and unfounded faith in the American Dream.
The Sunbearer Trials by Aiden Thomas
As each new decade begins, the Sun's power must be replenished so that Sol can keep traveling along the sky and keep the chaotic Obsidian gods at bay. Sol selects ten of the most worthy semidioses to compete in the Sunbearer Trials. The winner carries light and life to all the temples of Reino del Sol, but the loser has the greatest honor of all--they will be sacrificed to Sol, their body melted down to refuel the Sun Stones, protecting the world for another ten years. Teo, a seventeen-year-old Jade semidiós and the trans son of the goddess of birds, isn't worried about the Trials . . . at least, not for himself. His best friend, Niya is a Gold semidiós and a shoo-in for the Trials, and while he trusts her abilities, the odds of becoming the sacrifice is one-in-ten. But then, for the first time in over a century, the impossible happens. Sol chooses not one, but two Jade competitors. Teo, and Xio, the thirteen-year-old child of the god of bad luck. Now they must compete in five trials against Gold opponents who are more powerful and better trained. Worst of all, Teo's annoyingly handsome ex-best friend and famous semidiós Hero, Aurelio is favored to win. Teo is determined to get himself and his friends through the trials unscathed--for fame, glory, and their own survival.
When They Tell You to Be Good: A Memoir by Prince Shakur
After immigrating from Jamaica to the United States, Prince Shakur's family is rocked by the murder of Prince's biological father in 1995. Behind the murder is a sordid family truth, scripted in the lines of a diary by an outlawed uncle hell-bent on avenging the murder of Prince's father. As Shakur begins to unravel his family's secrets, he must navigate the strenuous terrain of coming to terms with one's inner self while confronting the steeped complexities of the Afro-diaspora. When They Tell You to Be Good charts Shakur's political coming of age from closeted queer kid in a Jamaican family to radicalized adult traveler, writer, and anarchist in Obama and Trump's America. Shakur journeys from France to the Philippines, South Korea, and elsewhere to discover the depths of the Black experience, and engages in deep political questions while participating in movements like Black Lives Matter and Standing Rock. By the end, Shakur reckons with his identity, his family's immigration, and the intergenerational impacts of patriarchal and colonial violence. Examining a tangled web of race, trauma, and memory, When They Tell You to Be Good shines a light on what we all must ask of ourselves--to be more than what America envisions for the oppressed--as Shakur compels readers to take a closer, deeper look at the political world of young, Black, queer, and radical millennials today.
Ghost Town by Kevin Chen (translated by Darryl Sterk)
Chen Tien-Hong, the only and desperately yearned for son of a traditional Taiwanese family with seven daughters, runs away from the oppression of his village to Berlin in the hope of finding acceptance as a young gay man. The novel begins a decade later, when Chen has just been released from prison for killing his boyfriend. He is about to return to his family's village, a poor and desolate place. With his parents gone, his sisters married, mad, or dead, there is nothing left for him there. As the story unfurls, we learn what tore this family apart and, more importantly, the truth behind the murder of Chen's boyfriend. Told in a myriad of voices, both living and dead, and moving through time with deceptive ease, Ghost Town weaves a mesmerizing web of family secrets and countryside superstitions, the search for identity and clash of cultures.
Season of Love by Helena Greer
Thanks to her thriving art career, Miriam Blum finally has her decoupaged glitter ducks in a row--until devastating news forces her to a very unwanted family reunion. Her beloved great-aunt Cass has passed and left Miriam part-owner of Carrigan's, her (ironically) Jewish-run Christmas tree farm. But Miriam's plans to sit shiva, avoid her parents, then put Carrigan's in her rearview mirror are spoiled when she learns the business is at risk of going under. To have any chance at turning things around, she'll need to work with the farm's grumpy manager--as long as the attraction sparking between them doesn't set all their trees on fire first. Noelle Northwood wants Miriam Blum gone--even if her ingenious ideas and sensitive soul keep showing Noelle there's more to Cass's niece than meets the eye. But saving Carrigan's requires trust, love, and risking it all--for the chance to make their wildest dreams come true.
---

What: Annual grants in poetry, fiction, and nonfiction to "elevate, encourage, and inspire the voices of Black writers in Georgia."
Fee: $0
Pay: $500
Deadline: October 1st, 2022
Essential Queer Voices of U.S. Poetry
What: An anthology series that "intends to make less insular the various poetries of the world, to bridge readers to cultures misunderstood and under- or misrepresented."
Fee: $0
Pay: $0
Deadline: October 1st, 2022
What: Submit up to 5,000 words of prose to a magazine that is "committed to publishing work from under-represented voices, including BIPOC, women, people from LGBTQIA+ communities, and people who have disabilities."
Fee: $0
Pay: $50
Deadline: October 1st, 2022
All Accounts and Mixture: Prose
What: Submit up to 5,000 words of prose to a series that "seek[s] work from
writers who self-identify as 'queer,' while acknowledging that this designation
is subjective and highly personal."
Fee: $0
Pay: $0
Deadline: October 2nd, 2022
Arthur Flowers Flash Fiction Prize
What: Flash fiction by emerging writers of color. Salt Hill is "especially excited for stories that break the canon and queer and color the ways that we've been taught to consider form, language, time, setting, and plot."
Fee: $0
Pay: "The winner will receive a prize of $500 and publication in Salt Hill Issue 50. Two runners-up will each receive a prize of $50 and publication in Salt Hill Issue 50."
Deadline: October 9th, 2022
Obsidian: Literature & Arts in the African Diaspora
What: Publication of contemporary poetry, fiction, drama/performance, visual, and media art of Africans globally.
Fee: $0
Pay: $0
Deadline: October 15th, 2022
What: Submit up to 7,000 words to a magazine "seeking fiction submissions that may address feminism, queer topics, anti-racism, pop-culture, politics, mindfulness, or environmentalism" and is "dedicated to publishing works featuring non-mainstream, non-patriarchal, LGBTQ+, PoC voices to promote intersectionality and inclusivity in textual and cultural consumption."
Fee: $0
Pay: $0
Deadline: October 31st, 2022
LGBTQ+ New Orleans Based/Themed Manuscripts, Novels & Single-Author Collections
What: Rebel Satori Press is "seeking submission of book length manuscripts of fiction, short stories, and poetry written by queer/LGBTQIA+ authors who call the Crescent City or Louisiana home. BIPOC and Asian voices are strongly encouraged."
Fee: $0
Pay: Publication
Deadline: October 31st, 2022
What: Award-winning literary journal of fiction, nonfiction, and poetry by and for LGBTQ+ writers.
Fee: $0
Pay: $50
Deadline: November 1st, 2022
Start a Riot! 2023 Chapbook Prize
What: Poetry submissions by QTBIPOC+ artists who reside in the larger San Francisco Bay Area and don't yet have a full-length publication in their submission genre.
Fee: $0
Pay: Publication, $1,500 prize, and $1,000 to support their book tour/promotion.
Deadline: November 1st, 2022
What: Foglifter Journal, an award-winning journal for and by LGBTQ+ writers, is looking for a new assistant fiction editor to join their team.
Fee: $0
Pay: $1,500/yr
Deadline: November 2nd, 2022
What: Submit your recently published (2022) book for consideration for the 2023 LGBTQ+ Lambda Literary Awards.
Fee: $55-$95
Pay: Award consideration
Deadline: November 18th, 2022
Black and Asian Feminist Solidarities
What: Seeking "new pitches and finished pieces that interrogate past, present, and future issues within the realm of Black and Asian feminist solidarities, and that imagine possibilities between our communities through various written forms."
Fee: $0
Pay: $0
Deadline: rolling
What: Baest Journal, "a journal of queer forms and affects," seeks to publish work by queer writers and artists.
Fee: $0
Pay: $0
Deadline: rolling
---

by Lambda Literary
As an LGBTQ+* literary organization and as a community, we find ourselves targeted. Again. ...The banning of access to literature by or featuring BIPOC** and LGBTQ+ people has become one of the more popular means by which they can achieve their ends. This is a violation of our freedom of speech. These attacks are rooted in bigotry and are transparent attempts at erasure for reasons based in hatred. It's hard to know where to begin in combating messaging or legislation that demands that LGBTQ+ people go back into hiding, that we cease any contribution to culture, that we stop speaking to children in ways that affirm their individuality and their place in the world.
Here, we have compiled a list of resources from organizations following and responding to the current book banning crisis. Whether you are a reader, author, student, librarian, educator, or advocate, we hope you will find in these tools a way to navigate conversations and coordinate actions in defense of works by marginalized creators. If these prejudicial instigators of book banning THINK they have the power to attack our civil liberties, then we will RESIST.
by Adam Serwer
Hollywood's reliance on well-known intellectual properties, moreover, means that much of what it produces is consumed by an aging audience used to seeing themselves as the protagonists of these stories, and a vocal minority resents even minor digressions from this format....Making profitable films and shows for a broader audience means having more than just square-jawed white guys in leading roles. Moreover, it is not as though genre fare is lacking in traditional narratives that feature white protagonists realizing their greatness; this remains the prevailing formula. But if the diverse fan bases of these properties can relate to and enjoy these stories despite rarely seeing themselves represented in them, then people like Morse can learn to cope with seeing a Black elf on-screen every once in a while.
Prominent genre brands like Star Wars, or Marvel, or Lord of the Rings also have the difficult task of creating content for children while still satisfying their middle-aged stalwarts, whose nostalgia is ultimately insatiable because they cannot look upon novel material with the same emotional intensity they felt as children. Many older fans are convinced they can't recapture that intensity only because the producers themselves have failed to create stories of the same fundamental quality, when in reality they have simply outgrown the sentiment they are chasing. These campaigns seek to convince this audience that the feeling they are pursuing can be recaptured, if only those making popular art would reject modern progressive dogma—thus creating a well of cultural resentment they can manipulate for political purposes.
---

You made it to the end! Here's a little reward for you:
What is your character's biggest fear? Where did that fear come from?
List three ways your character could be forced to confront that fear.
Want to share what you came up with? Leave a comment!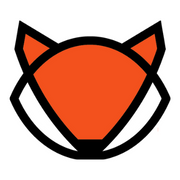 Until next time, foxies! Be queer, write stories!