The Queer Writer: November 2023
I don't know about you, but I'm exhausted. Yes, the world continues to be on fire, but this time I mean about the amazing LGBTQ+ Writers' Weekend in Boston. It was wonderful to see so much queer and trans joy in that space. With over 350 registrations across the entire weekend, an estimated 120+ LGBTQ+ readers and writers took over the GrubStreet building for three whole days! With this inaugural program so successful, we hope to not only return next year, but make it even bigger and better! Thank you to everyone who participated, spread the word, or otherwise played a part in making this weekend a success. We couldn't have done it without you.
As some of you know, GrubStreet recently launched a new program called Mentorship Office Hours, in which former or current students of an instructor can request a free 25-minute talk with them through December 2023. However, demand was so high that they ran out of funding within 24 hours after the announcement. This means the signup form I originally sent to students has been disabled and GrubStreet is in the process of finding additional funding. This opportunity may not be available again until 2024, but the good news is such high demand increases the likelihood that they can secure more funding. Thank you for the enthusiasm! It was an honor to see so much excitement and interest come in for sessions with me. I'll announce when Mentorship Office Hours open back up.
Time for November's upcoming books! Our community is excited about such titles as a YA about the complexities of falling in love while asexual, two boys caught in the crossfire of a sinister plot, a Scroogey young man looking to win a cash prize as a mall elf, a paranormal thriller about a failed K-pop star, a nonbinary Seminole teen who's a reincarnated god, a young woman making a documentary about queer love while lacking it herself, and more!
Is there an upcoming queer book you're excited about? Know of a great opportunity for queer writers? Read an awesome article about the (marginalized) writing world? Let me know! And as always, please share this newsletter with people you think might be interested.
---
---
---
---
---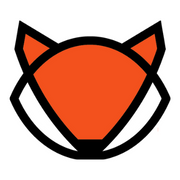 Until next time, foxies! Be queer, write stories!