The Queer Writer: November 2022
We're officially hitting the easiest queer-dar season ever. See someone still drinking iced coffee? Oh yeah, you've got your answer.
There's all sorts of great books coming up this month. A YA set in the secrets of a small southern town, a dark feminist retelling of Jekyll & Hyde, an illustrated exploration of gender, a nonbinary knight MG, a teenage vigilante of Victorian England, a winter holiday paleoichthyology romance, and more. The deadline to apply for the Assistant Fiction Editor position at Foglifter Journal is tomorrow, so submit your application soon!
Also, a vital survey for trans people is open now until 11/21. "The U.S. Trans Survey is the largest survey of trans people, by trans people, in the United States. The USTS documents the lives and experiences of trans and nonbinary people ages 16+ in the U.S. and U.S. territories. USTS reports have been a vital resource, including the reports on the experiences of people of color and reports by state. In 2015, nearly 28,000 people took the USTS. A lot has happened since then – and it's time to conduct the USTS again in 2022. Help us continue to be the largest, most diverse sample across all identities. Please spread the word to ensure that people of color, older people, those who live in rural areas, immigrants, Spanish speakers, those who are HIV+, and others hear about the survey. More than ever, it's important to ensure that trans voices will shape the future. This is our time: Be heard, be counted."
Is there an upcoming queer book you're excited about? Know of a great opportunity for queer writers? Read an awesome article about the (marginalized) writing world? Leave a comment! And as always, please share this newsletter with people you think might be interested.
---

If you'd like to donate to the sliding scale fund, please contact me.
Saturday, November 5th, 2022 from 11:00am to 12:00pm ET
Virtual via Zoom
Sliding scale: $25/$50/$75/$100 ($75+$25 scholarship donation)
As marginalized writers of authentic fiction, it can be difficult to get our work traditionally published. Catching the eye of a mainstream publisher often means convincing them that our work will be interesting to a mainstream audience, whether we're writing for them or not. Our stories are important, however, and deserve to be told and seen.
While much can be said about traditional publishing as a marginalized writer, a good starting point is a reader's feelings of connection to a character, regardless of the identities and/or lived experiences of either. For those of us who want to be traditionally published, how do we invite outside readers into our stories without catering to them? How do we stay authentic while facing the so-called problem of "relatability"? In this 1-hour class, we'll look at some tips, methods, and examples for opening the door for outside readers while still staying true to our stories.
*Cisgender/heterosexual people are welcome to attend this class if they're curious to learn about this topic.
Saturday, December 3rd, 2022 from 11:00am to 1:00pm ET
Virtual via Zoom
Sliding scale: $50/$75/$100/$150 ($100+$50 scholarship donation)
What does a "very nice deal" mean in a publishing contract announcement? What's a pre-empt? How does the trajectory from query to book deal normally work? Navigating the publishing industry is confusing at the best of times, but when you're also a marginalized writer, it can feel overwhelming. In this 2-hour crash course, we'll spend the first half in lecture and information—including query letters, industry language, standard agent contract rates, the differences of publishing houses, and more—and the second half in Q&A, all centering queer writers and the particular challenges they may face.
*This class is intended only for writers who identify as queer, trans, and/or nonbinary.
Saturday, December 17th, 2022 from 10:30am to 1:30pm ET
Virtual via Zoom
$75, scholarships available
12 students maximum
Over the past several years, the publishing world (and its readers) have thankfully demanded more diversity within stories. But as welcoming as this change is, it can leave many non-marginalized writers with anxiety. How are you supposed to go about it? What if you mess up? Are you allowed to write about marginalized people at all? This 3-hour course provides mainstream writers with the basics of how to write a marginalized character with which they don't have a lived experience, breaking the process down into the bare bones of Self-Reflection, Research, Craft, Editing, and How to Handle Backlash. With pragmatic and clear-cut information—as well as the wisdom from such writers as Alexander Chee, Peter Ho Davies, and Stella Young—writers will leave this course with significantly more insight, awareness, and confidence to produce the most accurate and empathetic work they can.
*This class is open to all identities.
10 Thursdays starting January 12th, 2023 from 7:00pm to 9:00pm ET
Virtual via Zoom
Sliding scale: $500/$675/$850/$1,350 ($850+$500 scholarship donation)
9 students maximum
Many queer, trans, and/or nonbinary writers may have experienced workshops in the past that were silencing, unhelpful, or damaging when being workshopped by a predominantly cisgender/heterosexual writing group, however well-intentioned the group may have been. This workshop course is designed to help create a more intimate and relatable space for queer, trans, and/or nonbinary writers to both give and receive feedback on their works in progress. This class is for queer, trans, and/or nonbinary novelists who have taken advanced workshops before, are well versed in matters of craft, and who have already made some progress on a first draft.
The goal of this course is to workshop at least 30 pages in ten weeks (minimum, depending on class size). Feedback will be delivered using the novel-in-progress method: reading your pages (up to 15 pages, double-spaced, 12pt font) aloud in class at least twice in the course, and receiving on-the-spot, non-silencing feedback from your fellow novelists and instructor.
*This class is intended only for writers who identify as queer, trans, and/or nonbinary. Novels specific to queer, trans, and/or nonbinary themes are not required.
*Previous students of this course are welcome to return and continue workshopping their pages.
---

Disclosure: I'm an affiliate of Bookshop.org. Any purchase through my storefront supports local bookstores and earns me a commission. Win-win!
We Deserve Monuments by Jas Hammonds
What's more important: Knowing the truth or keeping the peace? Seventeen-year-old Avery Anderson is convinced her senior year is ruined when she's uprooted from her life in DC and forced into the hostile home of her terminally ill grandmother, Mama Letty. The tension between Avery's mom and Mama Letty makes for a frosty arrival and unearths past drama they refuse to talk about. Every time Avery tries to look deeper, she's turned away, leaving her desperate to learn the secrets that split her family in two. While tempers flare in her avoidant family, Avery finds friendship in unexpected places: in Simone Cole, her captivating next-door neighbor, and Jade Oliver, daughter of the town's most prominent family--whose mother's murder remains unsolved. As the three girls grow closer--Avery and Simone's friendship blossoming into romance--the sharp-edged opinions of their small southern town begin to hint at something insidious underneath. The racist history of Bardell, Georgia is rooted in Avery's family in ways she can't even imagine. With Mama Letty's health dwindling every day, Avery must decide if digging for the truth is worth toppling the delicate relationships she's built in Bardell--or if some things are better left buried.
Girlcrush is a dark feminist retelling of Jekyll & Hyde by bestselling author Florence Given. In Given's debut novel, we follow Eartha on a wild, weird and seductive modern-day exploration as she commences life as an openly bisexual woman whilst also becoming a viral sensation on Wonderland, a social media app where people project their dream selves online. The distance between her online and offline self grows further and further apart until something dark happens that leads her into total self-destruction, forcing Eartha to make a choice; which version of herself should she kill off?
Sir Callie and the Champions of Helston by Esme Symes-Smith
In a magical medieval world filled with dragons, shape-shifters, and witches, a twelve-year-old nonbinary hopeful knight battles for the heart of their kingdom. A thrilling middle-grade series opener that explores identity and gender amid sword fights and magic, and proves anyone can be a hero. When their ex-hero dad is summoned back to the royal capital of Helston to train a hopeless crown prince, Callie lunges at the opportunity to finally prove themself worthy to the kingdom's great and powerful. Except the intolerant great and powerful look at nonbinary Callie and only see girl. But Callie has always known exactly what they want to be, and they're not about to let anything stand in their way. Trapped in Helston's rigid hierarchy where girls learn magic and boys train as knights, Callie discovers they aren't alone--there's Elowen, the chancellor's brilliant daughter, whose unparalleled power is being stifled; Edwyn, Elowen's twin brother desperate to win his father's approval; and Willow, the crown prince who was never meant to be king. In this start to an epic series packed with action, humor, and heart, Callie and their new friends quickly find themselves embedded in an ancient war--and their only hope to defeat the threats outside the kingdom lies in first defeating the bigotry within.
Reader, I Murdered Him by Betsy Cornwell
In this daring tale of female agency and revenge from a New York Times bestselling author, a girl becomes a teenage vigilante who roams Victorian England using her privilege and power to punish her friends' abusive suitors and keep other young women safe. Adele grew up in the shadows--first watching from backstage at her mother's Parisian dance halls, then wandering around the gloomy, haunted rooms of her father's manor. When she's finally sent away to boarding school in London, she's happy to enter the brightly lit world of society girls and their wealthy suitors. Yet there are shadows there, too. Many of the men that try to charm Adele's new friends do so with dark intentions. After a violent assault, she turns to a roguish young con woman for help. Together, they become vigilantes meting out justice. But can Adele save herself from the same fate as those she protects? With a queer romance at its heart, this lush historical thriller offers readers an irresistible mix of vengeance and empowerment.
The Gentleman's Book of Vices by Jess Everlee
London, 1883. Finely dressed and finely drunk, Charlie Price is a man dedicated to his vices. Chief among them is his explicit novel collection, though his impending marriage to a woman he can't love will force his carefully curated collection into hiding. Before it does, Charlie is determined to have one last hurrah: meeting his favorite author in person. Miles Montague is more gifted as a smut writer than a shopkeep and uses his royalties to keep his flagging bookstore afloat. So when a cheerful dandy appears out of the mist with Miles's highly secret pen name on his pretty lips, Miles assumes the worst. But Charlie Price is no blackmailer; he's Miles's biggest fan. A scribbled signature on a worn book page sets off an affair as scorching as anything Miles has ever written. But Miles is clinging to a troubled past, while Charlie's future has spun entirely out of his control...
The Wicked Remain by Laura Pohl
At Grimrose Académie, the fairy-tale deaths continue. And unless the curse is broken, one of the girls could be next. Nani, Yuki, Ella, and Rory have discovered the truth about the curse that's left a trail of dead bodies at Grimrose. But the four still know nothing of its origins, or how to stop the cycle of doomed fates. And each girl harbors her own secret. One is learning why she was brought to the school. One struggles to keep her new and deadly power under control. One knows exactly how much time she has left. And one, trying to escape her dark destiny, will come even closer to fulfilling it. Can the girls change their own stories and break the curse? Or must one of them die to end it forever?
Astrid Parker Doesn't Fail by Ashley Herring Blake
For Astrid Parker, failure is unacceptable. Ever since she broke up with her fiancé a year ago, she's been focused on her career--her friends might say she's obsessed, but she knows she's just driven. When Pru Everwood asks her to be the designer for the Everwood Inn's renovation, which will be featured on a popular HGTV show, Innside America, Astrid is thrilled. Not only will the project distract her from her failed engagement and help her struggling business, but her perpetually displeased mother might finally give her a nod of approval. However, Astrid never planned on Jordan Everwood, Pru's granddaughter and the lead carpenter for the renovation, who despises every modern design decision Astrid makes. Jordan is determined to preserve the history of her family's inn, particularly as the rest of her life is in shambles. When that determination turns into some light sabotage to ruffle Astrid's perfect little feathers, the showrunners ask them to play up the tension. But somewhere along the way, their dislike for each other evolves into something quite different, and Astrid must decide what success truly means. Is she going to pursue the life that she's expected to lead or the one that she wants?
Rethinking Gender: An Illustrated Exploration by Louie Läuger
Queer, cisgender, transgender, nonbinary, androgynous, maverique, intergender, genderfluid. Louie and their cat (a.k.a. "Cat") take you on a journey through the world of gender--without claiming to have it all figured out or knowing the perfect definition for this widely complex subject. Gender is tricky to understand because it's a social construct intersecting with many other parts of our identity, including class, race, age, religion. For a long time, people thought of gender as binary: male/female, pirate/princess, sports/shopping. Now, we're starting to understand it's not that simple. That's what this book is about: figuring out what gender means, one human being at a time, and giving us new ways to let the world know who we are. Boy, girl, either/or, neither/nor, everything in between: gender is a spectrum, and it's hard to know where you fit, especially when your position isn't necessarily fixed--and the spectrum keeps expanding. That's where Rethinking Gender can help: it gives you a toolbox for empathy, understanding, and self-exploration. Louie's journey includes a deep dive into the historical context of LGBTQIA+ rights activism and the evolution of gender discourse, politics, and laws--but it also explores these ideas through the diversity of expressions and experiences of people today.
How to Excavate a Heart by Jake Maia Arlow
It all starts when Shani runs into May. Like, literally. With her mom's Subaru. Attempted vehicular manslaughter was not part of Shani's plan. She was supposed to be focusing on her monthlong paleoichthyology internship. She was going to spend all her time thinking about dead fish and not at all about how she was unceremoniously dumped days before winter break. It could be going better. But when a dog-walking gig puts her back in May's path, the fossils she's meant to be diligently studying are pushed to the side--along with the breakup. Then they're snowed in together on Christmas Eve. As things start to feel more serious, though, Shani's hurt over her ex-girlfriend's rejection comes rushing back. Is she ready to try a committed relationship again, or is she okay with this just being a passing winter fling?
Kiss Her Once for Me by Alison Cochrun
One year ago, recent Portland transplant Ellie Oliver had her dream job in animation and a Christmas Eve meet-cute with a woman at a bookstore that led her to fall in love over the course of a single night. But after a betrayal the next morning and the loss of her job soon after, she finds herself adrift, alone, and desperate for money. Finding work at a local coffee shop, she's just getting through the days--until Andrew, the shop's landlord, proposes a shocking, drunken plan: a marriage of convenience that will give him his recent inheritance and alleviate Ellie's financial woes and isolation. They make a plan to spend the holidays together at his family cabin to keep up the ruse. But when Andrew introduces his new fiancée to his sister, Ellie is shocked to discover it's Jack--the mysterious woman she fell for over the course of one magical Christmas Eve the year before. Now, Ellie must choose between the safety of a fake relationship and the risk of something real.
---

What: Award-winning literary journal of fiction, nonfiction, and poetry by and for LGBTQ+ writers.
Fee: $0
Pay: $50
Deadline: November 1st, 2022
Start a Riot! 2023 Chapbook Prize
What: Poetry submissions by QTBIPOC+ artists who reside in the larger San Francisco Bay Area and don't yet have a full-length publication in their submission genre.
Fee: $0
Pay: Publication, $1,500 prize, and $1,000 to support their book tour/promotion.
Deadline: November 1st, 2022
What: "We are devoted to publishing memorable and energetic fiction, poetry, and creative nonfiction. We also feature reviews of contemporary literature and criticism, as well as author interviews, artwork, and comics. CCR seeks to publish not only a broad range of writings, but a broad range of writers with diverse backgrounds as well. Both beginning and well-established writers are welcome."
Fee: $0
Pay: $0
Deadline: November 1st, 2022
What: Foglifter Journal, an award-winning journal for and by LGBTQ+ writers, is looking for a new assistant fiction editor to join their team.
Fee: $0
Pay: $1,500/yr
Deadline: November 2nd, 2022
What: "This year's prize will be given in fiction for a work of novella length (15,000 to 30,000 words). In subsequent years, the prize will be awarded in nonfiction (2024) and poetry (2025). The winning novella will be announced in the spring of 2023."
Fee: $20
Pay: $500 and publication
Deadline: November 13th, 2022
What: "The Beloit Fiction Journal publishes the best in contemporary short fiction. Traditional and experimental narratives find a home in our pages. We publish new writers alongside established writers."
Fee: $3
Pay: $0
Deadline: November 16th, 2022
What: Submit your recently published (2022) book for consideration for the 2023 LGBTQ+ Lambda Literary Awards.
Fee: $55-$95
Pay: Award consideration
Deadline: November 18th, 2022
What: A nationwide survey of trans people, by trans people, who are located in the United States and 16+ years old. The last survey was in 2015 and was a vital resource for reporting on trans lives and experiences. "This is our time: Be heard, be counted."
Fee: N/A
Pay: N/A
Deadline: November 21st, 2022
What: "We want to showcase writing and artwork that has been created with abandon. That term is free to be interpreted liberally, but ideally it is the kind of work that takes risks, created in a space wherein the artist doesn't care what anyone else thinks or what everyone else is doing. Issue #4 is 'Abandon Love.' Interpret that how you wish."
Fee: $0
Pay: $15
Deadline: November 30th, 2022
Novel Incubator Open House & Info Session
What: "Interested in taking your novel to the next level? Join us for an informal Q&A session on our Novel Incubator program. We'll give you all the information you need to know about the application process, what the program entails, the schedule, the philosophy behind our approach, and anything else on your mind."
Fee: $0
Pay: $0
Deadline: December 1st, 2022
What: "West Trade Review strives to put forth the best contemporary poetry, fiction, and creative nonfiction (memoir/personal essays) and publishes a mix of established and up and coming writers.  We are committed to the principles of diversity, equity, and inclusion, and want to hear from underrepresented voices of all types."
Fee: $0
Pay: $0
Deadline: December 15th, 2022
What: "We publish personal essays, fiction, and poetry. Personal stories that touch on political and cultural issues are welcome. We encourage submissions from writers of color. Surprise us; we often don't know what we'll like until we read it."
Fee: $0
Pay: $300-$2,000
Deadline: rolling
Black and Asian Feminist Solidarities
What: Seeking "new pitches and finished pieces that interrogate past, present, and future issues within the realm of Black and Asian feminist solidarities, and that imagine possibilities between our communities through various written forms."
Fee: $0
Pay: $0
Deadline: rolling
What: Baest Journal, "a journal of queer forms and affects," seeks to publish work by queer writers and artists.
Fee: $0
Pay: $0
Deadline: rolling
---

Kindness is Cool. This Online Game Rewards It.
by Tony Rehagen
They call it Kind Words. The gameplay takes place in a virtual bedroom. There's a desk by the window, where your cartoonish avatar sits. A boombox on a nearby shelf fills the space with soothing instrumental lo-fi music. By the warm light of a swing-armed desk lamp, you pen an electronic worry to no one in particular....You send the letter into the ether. But instead of being mocked, bullied, minimized, or perhaps worst of all, ignored, you receive responses — usually within hours or even minutes — of sympathy and encouragement from real, anonymous people all over the world.
...To moderate exchanges and weed out bad actors, Kind Words relies on machine learning that targets keywords. But Scott says that only about 3% of messages are pinged for possible inappropriate content, and much of it, when reviewed, turns out to be completely benign false alarms....Scott says would-be trolls can't trigger the responses they crave in this format — since questioners can't reply to an answer — so they tend to steer clear. This is part of the game design as well, Scott says. "We wanted a place where you could be your best and help others and discuss what's hard in your life, but not get caught up in the distraction of winning internet points, the allure of having a following, or being right."
Chelsea Manning Is Done Being a Symbol
by P.E. Moskowitz
Really only one person in the history of the world can claim such a disparate set of descriptors: political prisoner, trans icon, hero to many, traitor to some, but most importantly tonight, a DJ. Chelsea Manning did not choose many of these descriptors. She does not want to be Chelsea Manning the household name, the political football, or even the trans icon. She wants to be Chelsea Manning, the person. Her new memoir, README.txt, which she is promoting at this event, is an attempt to reclaim her life from a narrative that she had very little part in creating, to become the person she wants to be on her own terms.
So it's no wonder as the crowd filters into 3 Dollar Bill, she seems stressed, her red-tinted sunglasses providing a barrier between her and those talking with her, or at her. She takes several breaks in an empty back room, then returns to sit on an uncomfortable couch as young gays and transes gawk in amazement at her mere existence. She wants to tell her story, but she, understandably, doesn't want to talk about it with 100 strangers. The price of achieving a fame you never asked for means it's unclear what exactly people like about you: Is it your activism, the inspiring story of how you went through hell to reveal the horrors of U.S. imperialism, or simply the fame itself — that you're well-known, successful, and trans? For many people here, it seems to be the latter, or at least a confusing combination of all of the above.
---

You made it to the end! Here's a little reward for you:
What do you believe your protagonist wants most in your story? List as many ways as you can think to delay giving it to them.
What do you believe your reader wants most in your story? List as many ways as you can think to delay giving it to them.
Want to share what you came up with? Leave a comment!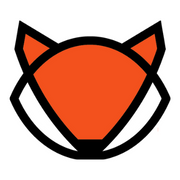 Until next time, foxies! Be queer, write stories!