The Queer Writer: June 2023
Ahhh, Pride Month. The time of year we explicitly express our joy in public ways and everybody else needs to (re)learn how to deal with it. Wherever you are this season, I hope you are safe, happy, and loved. (And if you are, please consider extending a little of that to someone else who is less so.)
And a particularly wonderful thing about June is all the books! This month, we have Elliot Page's memoir (as if you didn't know about this one yet), disabled asexual valedictorians, a self-esteem workbook for trans people, bisexual alternate timelines, a baking competition love story, gay neurodivergent brothers, and more!
Is there an upcoming queer book you're excited about? Know of a great opportunity for queer writers? Read an awesome article about the (marginalized) writing world? Leave a comment! And as always, please share this newsletter with people you think might be interested.
---

Friday, June 30th, 2023 from 10:30am to 1:30pm ET
Virtual via Zoom
$85, scholarships available
12 students maximum
The people who lived before us have made each of us who we are today. There can be a great pull to portray these lives and moments of history in fictional narrative. But what if an historical fact wrecks the plot we've concocted? What do we do if one's lived experience messes with the purposes and points we want our story to make? How do we portray the history of marginalized communities when so much of it has been forsaken, co-opted, or destroyed? Using examples from Lin-Manuel Miranda, Jordy Rosenberg, Doug Wright, Rebecca Makkai, and more, we'll look at how to honor facts, forsake facts, and even turn history completely on its head—all while respecting the people who lived these lives. Students will walk away with a stronger knowledge of mindful research and plotting, pitfalls to avoid, and how to turn barriers of accuracy into deeply impactful moments.
We'll look at the fictionalized representations of such people and events as Eliza Hamilton, Phillip DeVine, Brandon Teena, Dr. Alan L. Hart, Charlotte von Mahlsdorf, "Honest Jack" Sheppard, Mark Read(e), the Underground Railroad, the AIDS epidemic, and the Stonewall Uprising.
*This class is available to all identities.
8 Mondays starting July 10th, 2023 from 6:00pm to 9:00pm ET
Virtual via Zoom
$530, scholarships available
12 students maximum
This class is for queer, trans, and/or nonbinary novelists who have taken advanced workshops before, are well versed in matters of craft, and who have already made some progress on a first draft. Many queer, trans, and/or nonbinary writers may have experienced workshops in the past that were silencing, unhelpful, or damaging when being workshopped by a predominantly cisgender/heterosexual writing group, however well-intentioned the group may have been. This particular workshop course is designed to help create a more intimate and relatable space for queer, trans, and/or nonbinary writers to give and receive feedback on their works in progress, while also generating new material.

The goals of this course are to workshop at least 15 pages in eight weeks—minimum, depending on class size—as well as to identify and brainstorm any shortcomings in craft areas such as characterization, point of view, structure, plot, and scenes. Each class will include workshopping two students, with the final hour dedicated to accountability and generating new material. Feedback will be delivered using the novel-in-progress method: reading your pages (up to 15 pages, double-spaced, 12pt font) aloud in class at least once in the course—again minimum, dependent on class size—and receiving on-the-spot, non-silencing feedback from your fellow novelists and instructor.

*This class is intended for writers who identify as queer, trans, and/or nonbinary only. While novels that deal with queer, trans, and/or nonbinary themes are certainly welcome, they're not required for this class.

*Previous students of this course are welcome to return and continue workshopping their pages.
Friday, July 14th, 2023 from 10:30am to 1:30pm ET
Virtual via Zoom
$85, scholarships available
12 students maximum
It'd be an understatement to say that mass media is riddled with harmful depictions of masculinity. To help turn the tide of damaging morals and inappropriate role models, we must not only understand the patterns of toxicity that are presented at large, but how we can better portray masculine-identified characters. It's possible to create male characters that are neither damaging nor lifeless.
In this 3-hour class, we'll engage in writing exercises and discussions to help us better pinpoint toxic versus non-toxic portrayals of masculinity—including sex, consent, violence, and humor—and look at non-toxic examples in both written and visual media from such fiction writers (and directors) as Benjamin Alire Sáenz, Kacen Callender, Barry Jenkins, Akwaeke Emezi, Janet Mock, Our Lady J, Daniel Kwan, and more. With this approach, we'll learn how to create engaging, complex, and even messy male characters that are simultaneously helpful to society and the masculine identity.
*This class is available to all identities.
---

Disclosure: I'm an affiliate of Bookshop.org. Any purchase through my storefront supports local bookstores and earns me a commission. Win-win!
Pageboy: A Memoir by Elliot Page
"Can I kiss you?" It was two months before the world premiere of Juno, and Elliot Page was in his first ever queer bar. The hot summer air hung heavy around him as he looked at her. And then it happened. In front of everyone. A previously unfathomable experience. Here he was on the precipice of discovering himself as a queer person, as a trans person. Getting closer to his desires, his dreams, himself, without the repression he'd carried for so long. But for Elliot, two steps forward had always come with one step back. With Juno's massive success, Elliot became one of the world's most beloved actors. His dreams were coming true, but the pressure to perform suffocated him. He was forced to play the part of the glossy young starlet, a role that made his skin crawl, on and off set. The career that had been an escape out of his reality and into a world of imagination was suddenly a nightmare. As he navigated criticism and abuse from some of the most powerful people in Hollywood, a past that snapped at his heels, and a society dead set on forcing him into a binary, Elliot often stayed silent, unsure of what to do, until enough was enough.
All the Right Notes by Dominic Lim
Quito Cruz might be a genius piano player and composer in New York City now but it doesn't mean that he's any closer to his Broadway dream. Although Quito knows what the problem is. Or rather who. Because ever since that night in college--with pretty-boy jock Emmett Aoki--his inspiration has been completely MIA . . . Now Quito's dad wants him to put on a charity performance in his hometown. And there's one hella big string attached: convince Emmett--now one of Hollywood's hottest celebrities--to perform. It's all shaping up to be the biggest musical fiasco of Quito's life. Especially when Emmett agrees to attend, and Quito realizes that undeniable vibe between them is stronger than ever. Because there's nothing simple about falling for a movie star . . . even when he's pitch-perfect.
Going Bicoastal by Dahlia Adler
Natalya Fox has twenty-four hours to make the biggest choice of her life: stay home in NYC for the summer with her dad (and finally screw up the courage to talk to the girl she's been crushing on), or spend it with her basically estranged mom in LA (knowing this is the best chance she has to fix their relationship, if she even wants to.) (Does she want to?) How's a girl supposed to choose? She can't, and so both summers play out in alternating timelines - one in which Natalya explores the city, tries to repair things with her mom, works on figuring out her future, and goes for the girl she's always wanted. And one in which Natalya explores the city, tries to repair things with her mom, works on figuring out her future, and goes for the guy she never saw coming.
The Dos and Donuts of Love by Adiba Jaigirdar
"Welcome to the first ever Junior Irish Baking Show!" Shireen Malik is still reeling from the breakup with her ex-girlfriend, Chris, when she receives news that she's been accepted as a contestant on a new televised baking competition show. This is Shireen's dream come true! Because winning will not only mean prize money, but it will also bring some much-needed attention to You Drive Me Glazy, her parents' beloved donut shop. Things get complicated, though, because Chris is also a contestant on the show. Then there's the very outgoing Niamh, a fellow contestant who is becoming fast friends with Shireen. Things are heating up between them, and not just in the kitchen. As the competition intensifies, Shireen will have to ignore all these factors and more-- including potential sabotage--if she wants a sweet victory!
The Wicked Unseen by Gigi Griffis
From the moment Audre arrives in rural Pennsylvania, it's clear she won't fit in. After all, her nose ring, her horror movie obsession, and her family's Ouija board collection aren't likely to endear her to a town convinced there's a secret Satanic cult conducting rituals in the nearby woods. When the preacher's daughter and Audre's crush, Elle, goes missing on Halloween weekend, the town is quick to point fingers in Audre's direction. With the cops busy harassing her family for being nonbelievers and everyone else convinced demons are to blame, Audre realizes she might be the only person who can find her friend. But the deeper Audre digs, the weirder it gets. Has Elle fallen victim to a Satanic ritual, or is the town's obsession with the occult covering up something even more sinister?
When It All Syncs Up by Maya Ameyaw
Ballet is Aisha's life. So when she's denied yet another lead at her elite academy because she doesn't "look" the part, she knows something has to change-the constant discrimination is harming her mental health. Switching to her best friend Neil's art school seems like the perfect plan at first. But she soon discovers racism and bullying are entrenched in the ballet program here, too, and there's a new, troubling distance between her and Neil. And as past traumas surface, pressure from friends and family, a new romance, and questions about her dance career threaten to overwhelm her. There's no choreography to follow-for high school or for healing. Aisha will have to find the strength within herself-and place her trust in others-to make her next move.
Where Echoes Die by Courtney Gould
Beck Birsching has been adrift since the death of her mother, a brilliant but troubled investigative reporter. She can't stop herself from slipping into memories of happier days, longing for a time when things were more normal. So when a mysterious letter in her mother's handwriting arrives in the mail that reads Come and find me, pointing to the small town at the center of her last investigation, Beck hopes that it may hold the answers. But when Beck and her sister Riley arrive in Backravel, Arizona, it's clear that something's off. There are no cars, no cemeteries, no churches. The town is a mix of dilapidated military structures and new, shiny buildings, all overseen by a gleaming treatment center high on a plateau. No one seems to remember when they got there, and when Beck digs deeper into the town's enigmatic leader and his daughter, Avery, she begins to suspect that they know more than they're letting on. As Beck and her sister search for answers about their mother, she and Avery are increasingly drawn together, and their unexpected connection brings up emotions Beck has fought to keep buried. Beck is desperate to hold onto the way things used to be, but when she starts losing herself in Backravel--and its connection to her mother-- she risks losing her way back out.
You're Not Supposed to Die Tonight by Kalynn Bayron
Charity has the summer job of her dreams, playing the "final girl" at Camp Mirror Lake. Guests pay to be scared in this full-contact terror game, as Charity and her summer crew recreate scenes from a classic slasher film, The Curse of Camp Mirror Lake. The more realistic the fear, the better for business. But the last weekend of the season, Charity's co-workers begin disappearing. And when one ends up dead, Charity's role as the final girl suddenly becomes all too real. If Charity and her girlfriend Bezi hope to survive the night, they'll need figure out what this killer is after. As they unravel the bloody history of the real Mirror Lake, Charity discovers that there may be more to the story than she ever suspected . . .
Pedro & Daniel by Federico Erebia and Julie Kwon
Pedro and Daniel are Mexican-American brothers growing up in 1970s Ohio. Their mom doesn't like that Pedro is a spitting image of their darker-skinned father, that Daniel plays with dolls, that neither of the boys love sports like the other kids in their neighborhood. Life at home can be rough - but the boys have an unshakable bond that will last their entire lives. Pedro & Daniel is a sweeping and deeply personal novel - illustrated with beautiful linework throughout by Julie Kwon - that spans from childhood to teenage years to adulthood, all the while tracing the lives of two brothers who are there for each other when no one else is. Together the brothers manage an abusive home life, school, coming out, first loves, first jobs, and the AIDS epidemic, in a coming-of-age story unlike any other.
Love Letters for Joy by Melissa See
Less than a year away from graduation, seventeen-year-old Joy is too busy overachieving to be worried about relationships. She's determined to be Caldwell Prep's first disabled valedictorian. And she only has one person to beat, her academic rival Nathaniel. But it's senior year and everyone seems to be obsessed with pairing up. One of her best friends may be developing feelings for her and the other uses Caldwell's anonymous love-letter writer to snag the girl of her dreams. Joy starts to wonder if she has missed out on a quintessential high school experience. She is asexual, but that's no reason she can't experience first love, right? She writes to Caldwell Cupid to help her sort out these new feelings and, over time, finds herself falling for the mysterious voice behind the letters. But falling in love might mean risking what she wants most, especially when the letter-writer turns out to be the last person she would ever expect.
When David quit his band, he missed his shot at fame, trapped in an ordinary high school life while his ex-best friend, Chance, became the hottest teen pop star in America. Then tragedy throws David and Chance back into contact. As old wounds break open, the boys find themselves trading frenemy status for a confusing, secret romance--one that could be David's ticket back into the band and the spotlight. As the mixture of business and pleasure becomes a powder keg, David will have to choose: Is this his second chance at glory? Or his second chance at Chance?
Transition to Success: A Self-Esteem and Confidence Workbook for Trans People by Matthew Waites
Identifying as a trans and/or non-binary person in today's society can be a daily challenge. However, these challenges can also lead you to experience a spectrum of emotions and experiences others can only dream of, and untold strength and power - if you know how to harness it! Drawing upon the author's personal experiences as a trans man, and using life-coaching and mentoring techniques throughout, this workbook will give you the tools to defeat imposter syndrome, nourish your relationships, make strides in your career, and exercise safely, without compromising on that tuck or bind. With activities, tips and self-reflective exercises to enable you to reflect on your goals, challenges and life experiences, as well as your self-limiting behaviours, this workbook is here to support you during transition, on coming out, in your relationships, at work and with your physical and mental health. Trans joy is real - so seize every opportunity that comes your way.
---

NYSCA/NYFA Artists with Disabilities Grant
What: "The NYSCA/NYFA Artists with Disabilities Grant program will distribute one-time cash grants of $1,000 to artists with a disability who have experienced financial hardship due to the COVID-19 crisis to cover art related expenses. The grant will be open to visual, media, music, performing, literary, and multidisciplinary artists who live in New York State."
Fee: $0
Pay: $1,000
Deadline: June 6th, 2023
What: "Monson Arts' residency program supports emerging and established artists and writers by providing them time and space to devote to their creative practices. During each of our 2-week and 4-week programs throughout the year, a cohort of 5 artists and 5 writers are invited to immerse themselves in small town life at the edge of Maine's North Woods and focus intensely on their work within a creative and inspiring environment."
Fee: $25
Pay: $1,000, housing, meals, and private studio
Deadline: June 15th, 2023
Electric Literature General Nonfiction Essays
What: "Submissions must be full drafts of personal essays submitted via Submittable. While there are no restrictions on form or subject matter, submissions should center narrative and consider what it means to essay; in other words, write to interrogate, investigate, adventure, and introspect."
Fee: $0
Pay: $100
Deadline: June 15th, 2023 (or until 500 submissions are received)
Limp Wrist/HVWC LGBTQIA+ Scholarship for High School Students
What: "Applicants for the Limp Wrist/LGBTQIA+ Scholarship must be LGBTQIA+-identifying high school students with the graduation years of 2023, 2024, 2025 or 2026 and have a current U.S. or U.S. territory resident address. These 25 scholarships are awarded based on the strength of application and work sample."
Fee: $0
Pay: One-day intensive
Deadline: June 20th, 2023
What: "Lineage is often described as kinship or connection between an individual and the ancestors or bloodline from which they originate. At Heritage, we believe that this connection can help to remind us of a sense of purpose and belonging that spans lifetimes. In honoring our lineage, we remember ourselves as individuals and communities who live and act in concert with those who came before us and those who will follow." Note: For BIPOC writers and artists.
Fee: $0
Pay: $25
Deadline: June 21st, 2023
Martin Duberman Visiting Fellowship
What: "The fellowship is open to established and emerging scholars, both academics and independent scholars. The selected scholar will receive $25,000 to fund their research at the Library. They will be expected to utilize the LGBTQ collections at NYPL, though it is not expected they confine themselves to those collections."
Fee: $0
Pay: $25,000
Deadline: June 30th, 2023
Queer Mojo 2024 Season Open Call
What: "From the first issue of Ashé Journal in September 2002, Rebel Satori has been dedicated to publishing cutting edge fiction, poetry, and creative non-fiction. The press and its imprints (Queer Mojo, Queer Space, Arabi Manor & Library of Homosexual Congress) are dedicated to amplifying LGBTQIA+ voices and expanding diversity. We are actively seeking book-length fiction and single-author collections of short fiction or poetry for Rebel Satori's QueerMojo imprint."
Fee: $0
Pay: Publication
Deadline: August 1st, 2023
2023 Bennett Nieberg Transpoetic Broadside Prize
What: "The Bennett Nieberg Transpoetic Broadside Prize awards a single poem written by a trans poet who has yet to publish their first full-length book. The prize consists of $500, 10 limited edition letterpress broadsides of the winning poem, and a feature in the upcoming issue of Gasher Journal."
Fee: $0
Pay: $500
Deadline: August 3rd, 2023
W&W Presents: The Subversive Edition
What: "It is time for a new era. The ways of the old are no longer relevant or working for the people. We have opened this contest with the intent to publish writing and art that speaks to subversion—a dismantling of the old so that something new, better, and stronger can take its place. We are calling for submissions with the theme(s) of gun control/violence, abortion rights, and LGBTQIA+ rights. We are calling for these three themes in support of The Tennessee Three, whose actions were fueled by recent legislature against legal abortions, drag shows, transgender surgeries, book bans, etc., all of which came to a breaking point once the people's voices were taken from them."
Fee: $10
Pay: $100
Deadline: August 7th, 2023
Genre: Urban Arts Queer Black and Brown Creative Anthology
What: "Calling all Queer People of COLOR Creatives! Genre: Urban Arts seeks to give Black and Brown Queer perspectives a space to be vocal with your artistic medium, wherever it falls on the spectrum. Our goal is to highlight voices of the LGBTQ+ community that often go unheard or are misunderstood. Come join us in illuminating the readers' experience in an artful way! We want to hear what YOU have to say! Spread the word."
Fee: $5
Pay: $0
Deadline: August 30th, 2023
Boston Writers of Color: Literary Support Program
What: "GrubStreet's Boston Writers of Color program is excited to offer a limited number of $125 and $250 stipends for BIPOC writers. The funds are to be used for submissions, contests, fellowships, retreats, expenses for writing needs, and any other literary opportunities."
Fee: $0
Pay: $125-$250
Deadline: rolling
Black and Asian Feminist Solidarities
What: Seeking "new pitches and finished pieces that interrogate past, present, and future issues within the realm of Black and Asian feminist solidarities, and that imagine possibilities between our communities through various written forms."
Fee: $0
Pay: $0
Deadline: rolling
What: Baest Journal, "a journal of queer forms and affects," seeks to publish work by queer writers and artists.
Fee: $0
Pay: $0
Deadline: rolling
---

Queering Literary Forms Weaves Together My Art and My Identity
by David Vogel
None of this is easy. Almost every step I've taken recently to reach what feels like a truer version of myself (emotionally, behaviorally, and aesthetically) has been met with resistance by people close to me. Especially if I don't ask for permission. The more I've played with gender expression, the more I see looks that ask "but what was wrong with you before?" Nothing was wrong, things have just changed. And they'll keep changing. Growth is often awkward and ungainly, and there's no true end point. Change, as my therapist reminds me weekly, is one of the only constant things in life, so accepting it is really the only option that won't lead to misery.
Part of this change involves the process of figuring out who I am as a writer and creative after many years of thinking the only value my art had was the money it could make or the clicks it might generate. Yes, writing as a career is a business, but that shouldn't be the primary factor shaping my artistic sensibility or the content I produce. Content written purely for commercial purposes often reeks of inauthenticity, and readers can sense something missing even if they can't readily identify it. The only way to succeed is to participate fully. To express oneself in the most authentic way, and take risks that may or may not pay off.
So you began your event with an Indigenous land acknowledgment. Now what?
by Chloe Veltman
Land acknowledgments have become increasingly common nationwide over the past few years. Many mainstream public events — from soccer games and performing arts productions to city council meetings and corporate conferences — begin with these formal statements recognizing Indigenous communities' rights to territories seized by colonial powers.
Indigenous leaders and activists have mixed feelings about land acknowledgments. While some say they are a waste of time, others are working to make the well-meaning but often empty speeches more useful. The debate is more than a niche issue; the pros and cons of land acknowledgments are the subject of myriad mainstream media articles, social media posts and online videos. And they've even been parodied on TV, in series like Reservation Dogs, about the exploits of a group of Oklahoma Indigenous teens.
..."If it becomes routine, or worse yet, is strictly performative, then it has no meaning at all," said Kevin Gover, a citizen of the Pawnee Nation of Oklahoma and undersecretary for museums and culture at the Smithsonian Institution. "It goes in one ear and out the other."
---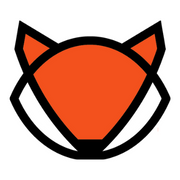 Until next time, foxies! Be queer, write stories!