The Queer Writer: July 2023
If last month was Pride, then this month is Wrath. Go ahead and feel angry about all that's happening to our various communities. Anger is a helpful way to fuel the fires we need to create change, but it can also poison us if we don't keep it in check. So make sure to feel your anger in ways that are healthy and/or productive. (Writing is a great one; go figure!)
Book releases are predictably slowing down for the summer, but we've still got some great ones coming up, including a woman who wants to take the throne from her little sister, a young man finding solace in a theater troupe, a practice guide for caring for people living with dementia, two young women facing differing threats from the same magical world, an unnamed narrator dealing with the blurred lines of drugs and mysticism, and a memoir from a survivor of the Pulse massacre.
Also, a huge congratulations to this year's Lammy winners (and finalists!), including--but definitely not limited to--Gods of Want by K-Ming Chang; Lost & Found: A Memoir by Kathryn Schulz; Nikhil Out Loud by Maulik Pancholy; Reluctant Immortals by Gwendolyn Kiste; The Third Person by Emma Grove; Mamo by Sas Milledge; The Lesbiana's Guide to Catholic School by Sonora Reyes; The Black Period: On Personhood, Race, and Origin by Hafizah Augustus Geter; High-Risk Homosexual: A Memoir by Edgar Gomez; The Foghorn Echoes by Danny Ramadan; Appropriate Behavior by Maria San Filippo; OutWrite: The Speeches That Shaped LGBTQ Literary Culture by Julie R. Enszer and Elena Gross; Keeping It Unreal: Black Queer Fantasy and Superhero Comics by Darieck Scott; and The Call-Out by Cat Fitzpatrick (who also arguably had the best acceptance speech of the night; if you were there, you know what I mean)!
Is there an upcoming queer book you're excited about? Know of a great opportunity for queer writers? Read an awesome article about the (marginalized) writing world? Leave a comment! And as always, please share this newsletter with people you think might be interested.
---

8 Mondays starting July 10th, 2023 from 6:00pm to 9:00pm ET
Virtual via Zoom
$530, scholarships available
12 students maximum
This class is for queer, trans, and/or nonbinary novelists who have taken advanced workshops before, are well versed in matters of craft, and who have already made some progress on a first draft. Many queer, trans, and/or nonbinary writers may have experienced workshops in the past that were silencing, unhelpful, or damaging when being workshopped by a predominantly cisgender/heterosexual writing group, however well-intentioned the group may have been. This particular workshop course is designed to help create a more intimate and relatable space for queer, trans, and/or nonbinary writers to give and receive feedback on their works in progress, while also generating new material.

The goals of this course are to workshop at least 15 pages in eight weeks—minimum, depending on class size—as well as to identify and brainstorm any shortcomings in craft areas such as characterization, point of view, structure, plot, and scenes. Each class will include workshopping two students, with the final hour dedicated to accountability and generating new material. Feedback will be delivered using the novel-in-progress method: reading your pages (up to 15 pages, double-spaced, 12pt font) aloud in class at least once in the course—again minimum, dependent on class size—and receiving on-the-spot, non-silencing feedback from your fellow novelists and instructor.

*This class is intended for writers who identify as queer, trans, and/or nonbinary only. While novels that deal with queer, trans, and/or nonbinary themes are certainly welcome, they're not required for this class.

*Previous students of this course are welcome to return and continue workshopping their pages.
Friday, August 25th, 2023 from 10:30am to 1:30pm ET
Virtual via Zoom
$85, scholarships available
20 students maximum
What does a "very nice deal" mean in a publishing contract announcement? What's a pre-empt? How does the trajectory from query to book deal normally work? Navigating the publishing industry is confusing at the best of times, but when you're also a marginalized writer, it can feel overwhelming. In this 3-hour crash course, we'll spend the first half in lecture and information—including query letters, industry language, standard agent contract rates, the differences of publishing houses, and more—and the second half in a mix of Q&A and beginning to build our query letters, all while centering queer writers and the particular challenges they may face.
*This class is intended only for LGBTQ+ writers.
---

Disclosure: I'm an affiliate of Bookshop.org. Any purchase through my storefront supports local bookstores and earns me a commission. Win-win!
The Sun and the Void by Gabriela Romero Lacruz
Reina is desperate. Stuck on the edges of society, Reina's only hope lies in an invitation from a grandmother she's never met. But the journey to her is dangerous, and prayer can't always avert disaster. Attacked by creatures that stalk the mountains, Reina is on the verge of death until her grandmother, a dark sorceress, intervenes. Now dependent on the Doña's magic for her life, Reina will do anything to earn--and keep--her favor. Even the bidding of an ancient god who whispers to her at night. Eva Kesaré is unwanted. Illegitimate and of mixed heritage, Eva is her family's shame. She tries to be the perfect daughter, but Eva is hiding a secret: Magic calls to her. Eva knows she should fight the temptation. Magic is the sign of the dark god, and using it is punishable by death. Yet it's hard to ignore power when it has always been denied you. Eva is walking a dangerous path. And in the end, she'll become something she never imagined.
The Third Daughter: Volume 1 by Adrienne Tooley
For centuries, the citizens of Velle have waited for their New Maiden to return. The prophecy states she will appear as the third daughter of a third daughter. When the fabled child is finally born to Velle's reigning queen all rejoice except for Elodie, the queen's eldest child, who has lost her claim to the crown. The only way for Elodie to protect Velle is to retake the throne. To do so, she must debilitate the Third Daughter--her youngest sister, Brianne. Desperate, Elodie purchases a sleeping potion from Sabine, who sells sadness. But the apothecary mistakenly sends the princess away with a vial of tears instead of a harmless sleeping brew. Sabine's sadness is dangerously powerful, and Brianne slips into a slumber from which she will not wake. With the fates of their families and country hanging in the balance, Sabine and Elodie hurry to revive the Third Daughter while a slow-burning attraction between the two girls erupts in full force.
LGBTQ+ People and Dementia: A Good Practice Guide by Sue Westwood and Elizabeth Price
Bringing together research, policy and the voices of LGBTQ+ people with dementia, this good practice guide highlights the importance of a person-centred approach. Care and support should recognise and validate different - and often intersectional - LGBTQ+ identities. Readers are encouraged to move away from the idea of equality as treating everyone the same, towards treating everyone as individuals. The vast changes in the social and legal status of LGBTQ+ people through recent decades can uniquely affect their later lives. Dementia services are often under-prepared to meet their needs, and there can be prejudice and discrimination. Creating LGBTQ+ inclusive services can be challenging. The book explains how to deal with these challenges, giving lots of practical examples. 'Food for thought' sections offer opportunities for reflection. Becoming more informed about LGBTQ+ lives and creating services which are LGBTQ+ inclusive will improve the experiences of LGBTQ+ people living with dementia and encourage the best possible quality care.
For seventeen years, a serial murderer has used the Presley, Arkansas, Annual Hunt for the Golden Egg to find prey. Or at least that's what some people believe. Others, like the town's devoted "Eggheads," relish the tradition and think the deaths are just unfortunate accidents. But for Nell Holcomb, the town's annual Hunt dredges up a particularly painful memory: her brother's death, long believed to be "the Hunter's" first kill. Nell has been caring for her nephew since then, trying to keep him safe and trying to conceal the role she played in his father's death. Most importantly, she's been trying to avoid the Hunt--despite the clashes that erupt in town over the event and her best friend's obsession with winning the big prize. As Easter draws near and the town's frenzy escalates, Nell must face her past and the Hunt as the danger once again veers close to home.
Leg: The Story of a Limb and the Boy Who Grew from It by Greg Marshall
Greg Marshall's early years were pretty bizarre. Rewind the VHS tapes (this is the nineties) and you'll see a lopsided teenager limping across a high school stage, or in a wheelchair after leg surgeries, pondering why he's crushing on half of the Utah Jazz. Add to this home video footage a mom clacking away at her newspaper column between chemos, a dad with ALS, and a cast of foulmouthed siblings. Fast forward the tape and you'll find Marshall happily settled into his life as a gay man only to discover he's been living in another closet his whole life: He has cerebral palsy, a diagnosis that has been kept from him since birth. (His parents always told him he just had "tight tendons" and left it at that.) Here, in the hot mess of it all, lies Greg Marshall's wellspring of wit and wisdom. Leg is an extraordinarily funny and insightful memoir from a daring new voice. Packed with outrageous stories of a singular childhood, it is also a unique examination of what it means to transform when there are parts of yourself you can't change, a moving portrait of a family in crisis, and a tale of resilience of spirit. In Marshall's deft hands, we see a story both personal and universal--of being young and wanting the world, even when the world doesn't feel like yours to want.
All-Night Pharmacy by Ruth Madievsky
On the night of her high school graduation, a young woman follows her older sister Debbie to Salvation, a Los Angeles bar patronized by energy healers, aspiring actors, and all-around misfits. After the two share a bag of unidentified pills, the evening turns into a haze of sensual and risky interactions--nothing unusual for two sisters bound in an incredibly toxic relationship. Our unnamed narrator has always been under the spell of the alluring and rebellious Debbie and, despite her own hesitations, she has always said yes to nights like these. That is, until Debbie disappears. Falling deeper into the life she cultivated with her sister, our narrator gets a job as an emergency room secretary where she steals pills to sell on the side. Cue Sasha, a Jewish refugee from the former Soviet Union who arrives at the hospital claiming to be a psychic tasked with acting as the narrator's spiritual guide. The nature of this relationship evolves and blurs, a kaleidoscope of friendship, sex, mysticism, and ambiguous power dynamics. With prose pulsing like a neon sign, Ruth Madievsky's All-Night Pharmacy is an intoxicating portrait of a young woman consumed with unease over how a person should be. As she attempts sobriety and sexual embodiment, she must decide whether to search for her estranged sister, or allow her to remain a relic of the past.
A Place for Us: A Memoir by Brandon J. Wolf
Growing up in rural Oregon, Brandon Wolf grappled with the devastating loss of his supportive mother and with the embedded racism and homophobia of a community that made him feel like an unwelcome stranger. After the lack of connection and role models led him down a spiral of risky behavior, Wolf escaped to survive. In Orlando, he found what he'd been searching for: belonging--in a community that was a safe space with people he'd come to call his chosen family. They taught Wolf how to love, and be loved, unconditionally. Then, on June 12, 2016, in an exhilarating refuge where Wolf and hundreds of others had discovered a liberating new normal, they were suddenly challenged with fighting for a way out--in order to survive. Overnight, everything was ripped away by chaos, panic, and fear. But the unimaginable tragedy also gave Wolf a new power: purpose. In this unforgettable coming-of-age memoir, Wolf shares his transformative journey from young outsider to galvanizing activist. Marshaling the compassion and strength of a community, Wolf explores how to get through the darkest times with healing, hope, and resistance. "With our backs against the wall," he writes, "we find a way out together."
The Sea Elephants by Shastri Akella
Shagun knows he will never be the kind of son his father demands. After the sudden deaths of his beloved twin sisters, Shagun flees his own guilt, his mother's grief, and his father's violent disapproval by enrolling at an all-boys boarding school. But he doesn't find true belonging until he encounters a traveling theater troupe performing the Hindu myths of his childhood. Welcomed by the other storytellers, Shagun thrives, easily embodying mortals and gods, men and women, and living on the road, where his father can't catch him. When Shagun meets Marc, a charming photographer, he seems to have found the love he always longed for, too. But not even Marc can save him from his lingering shame, nor his father's ever-present threat to send him to a conversion center. As Shagun's past begins to engulf him once again, he must decide if he is strong enough to face what he fears most, and to boldly claim his own happiness.
---

2023-2024 Commission for Trans Playwrights
What: "Life Jacket invites nation-wide applications from Trans playwrights for a $10,000 commission to write a new, full-length verbatim play based on in-depth interviews with Trans people living throughout America."
Fee: $0
Pay: $10,000
Deadline: July 12th, 2023
Queer Mojo 2024 Season Open Call
What: "From the first issue of Ashé Journal in September 2002, Rebel Satori has been dedicated to publishing cutting edge fiction, poetry, and creative non-fiction. The press and its imprints (Queer Mojo, Queer Space, Arabi Manor & Library of Homosexual Congress) are dedicated to amplifying LGBTQIA+ voices and expanding diversity. We are actively seeking book-length fiction and single-author collections of short fiction or poetry for Rebel Satori's QueerMojo imprint."
Fee: $0
Pay: Publication
Deadline: August 1st, 2023
What: "Send us your dead doves, your blorbos, your plinkos, your wretched meow meows yearning to be free; that thing you wrote that made you think, 'I don't know where this belongs'; the stuff you'd never show anyone you know IRL. Give us your shameless, self-indulgent smut; the manuscript to the video essay you dictated to your YouTube subscribers in your head; your thoughtful explorations of trauma and identity; your Pepe Silvia wall; your sci-fi, your fantasy, your romance, your realism. We want anything and everything. As long as you identify as a fan, we want to read your work."
Fee: $0
Pay: Small honorarium and a free copy of issue
Deadline: August 1st, 2023
2023 Bennett Nieberg Transpoetic Broadside Prize
What: "The Bennett Nieberg Transpoetic Broadside Prize awards a single poem written by a trans poet who has yet to publish their first full-length book. The prize consists of $500, 10 limited edition letterpress broadsides of the winning poem, and a feature in the upcoming issue of Gasher Journal."
Fee: $0
Pay: $500
Deadline: August 3rd, 2023
W&W Presents: The Subversive Edition
What: "It is time for a new era. The ways of the old are no longer relevant or working for the people. We have opened this contest with the intent to publish writing and art that speaks to subversion—a dismantling of the old so that something new, better, and stronger can take its place. We are calling for submissions with the theme(s) of gun control/violence, abortion rights, and LGBTQIA+ rights. We are calling for these three themes in support of The Tennessee Three, whose actions were fueled by recent legislature against legal abortions, drag shows, transgender surgeries, book bans, etc., all of which came to a breaking point once the people's voices were taken from them."
Fee: $10
Pay: $100
Deadline: August 7th, 2023
What: "For fiction, we want your best. We are open to all types of stories. However, as a guideline, we are especially interested in pieces that explore non-traditional narratives, though we still enjoy traditional ones that have a bit of a twist. All of these guidelines are just suggestions. We encourage you to take risks."
Fee: $0
Pay: $20
Deadline: August 7th, 2023
Genre: Urban Arts Queer Black and Brown Creative Anthology
What: "Calling all Queer People of COLOR Creatives! Genre: Urban Arts seeks to give Black and Brown Queer perspectives a space to be vocal with your artistic medium, wherever it falls on the spectrum. Our goal is to highlight voices of the LGBTQ+ community that often go unheard or are misunderstood. Come join us in illuminating the readers' experience in an artful way! We want to hear what YOU have to say! Spread the word."
Fee: $5
Pay: $0
Deadline: August 30th, 2023
Writing African Feminist Subjectivities: A Special Issue of Feminist Formations
What: "We seek essays that address subjectivity as an analytical category that troubles essentialist conceptions of belonging and raises critical questions about feminism as resistance politics. Specifically, we invite essays that explore how feminists of Africa write and articulate African feminist subjectivities (Cis, Queer and Transgender); how they negotiate power and build feminist communities; how they mobilize against domestic and sexual repression and violence; how they address politics of knowledge production and its embedded hierarchies of power (geographical, economic, cultural, racial and linguistic); and how they navigate essentialist renditions of African identity and what it means to be African and write feminisms in Africa."
Fee: $0
Pay: N/A
Deadline: September 1st, 2023
2023-2024 Saints + Sinners LGBTQ Literary Festival Short Fiction Contest
What: "The winner will be selected from this year's submissions of original, unpublished short stories between 3,000 and 7,000 words with LGBT content on the broad theme of 'Saints and Sinners.' This contest would not be possible without a generous grant from The John Burton Harter Foundation."
Fee: $20
Pay: Publication in anthology and $500 grand prize / $100 second place prize
Deadline: October 1st, 2023
What: "Founded in 2015 by Tobi Harper of Red Hen Press, Quill seeks to publish quality literature by queer writers. The Quill Prose Award is for a work of previously unpublished (including self-published works) prose with a minimum of 150 pages by a queer (LGBTQIA+) writer. The awarded manuscript is selected through an annual submission process which is open to all authors."
Fee: $10
Pay: $1,000 and manuscript publication
Deadline: November 30th, 2023
Boston Writers of Color: Literary Support Program
What: "GrubStreet's Boston Writers of Color program is excited to offer a limited number of $125 and $250 stipends for BIPOC writers. The funds are to be used for submissions, contests, fellowships, retreats, expenses for writing needs, and any other literary opportunities."
Fee: $0
Pay: $125-$250
Deadline: rolling
What: Baest Journal, "a journal of queer forms and affects," seeks to publish work by queer writers and artists.
Fee: $0
Pay: $0
Deadline: rolling
---

by Camille Gomera-Tavarez
And so I went to art school. Therein lies the power of representation. My whole life trajectory steered by simply seeing something of myself in another person. Despite that, I know that "representation" can mean everything and nothing at all. It is a powerful thing but a remarkably limited one.
Its limits are revealed when we move past that initial creative spark. When I infiltrate a space, but I am the only Afro-Dominican person there and hold no real power. When I become a writer, and my book is a check box that white readers tick off for their heritage months. When I must write a second book, but there are only a handful of other writers like me and I am not connected to them. So, what do I do with that? What does one do if they are a socially-inept Black creative with a full-time day job feeling isolated? How do I create with the world and not detached from it? How do I find my people?
How gender-neutral language has evolved around the world
by Cindy Blanco
When we're talking about language, "gender" can have at least two meanings: it can mean grammatical gender, a system for categorizing nouns, and it can also mean natural gender, the gender categories of people and animals. (And there's overlap between grammatical gender and natural gender, too!) Gendered language is when words make explicit reference to people's genders – and maybe needlessly so.
People look for meaning in differences, especially if those differences are reinforced through language and gender-specific words. Why do we have so many words with gender built-in, but not for ethnicity, religion, eye color, left-handedness, or any number of other ways people vary? Would we be comfortable with different words for wait staff depending on their ethnicity or hair color? Why do we do this with gender – and do we need to?
---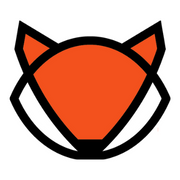 Until next time, foxies! Be queer, write stories!