The Queer Writer: February 2023
Happy Lunar New Year! May the Rabbit bring you relaxation, peace, prosperity, and longevity. It's finally time to slow down all of our rushing and constant action, and embrace a period of self-reflection, rest, and mindfulness for long-term goals. The era of burnout is over, my friends!
Take this year as an opportunity to strengthen your empathy and compassion, both toward yourself and everyone around you. What do you need in life? In what ways can you help others? Start reflecting on what self-care you need for yourself, so you can in turn care for your friends, loved ones, and those you have yet to meet. It's all a lovely cycle. Keep it up.
And while you're resting, February is overflowing with amazing titles! We've got a queer, tattooed, chain-smoking nun who solves crimes; a memoir of queer motherhood and Black resistance; a half-Nigerian college sophomore who takes on the racism at her elite college; a fat lesbian whose grades are slipping due to her roleplay obsession; a queer middle-grade based on Jewish folklore; a gothic mystery in which restoring a decrepit home releases the colonialism lingering within its walls; an hijabi Muslim immigrant surviving her newfound queerness by drawing strength and hope from stories in the Quran; a queer coming of age in Depression-era Chicago; and more!
Applications for the Novel Immersive Program for LGBTQ+ Writers are open until March 27th! Join a group of 10 novelists as you learn, workshop, and build community over nine months. Scholarships are available, class is remote, and queer, trans, and/or nonbinary identities of all experiences are encouraged to apply. If you'd like to learn more about the program, the Open House is February 22nd. Please know that over 50 spots have already been claimed for the Open House, so if you're interested in grabbing one of the remaining 20, get on that!
Is there an upcoming queer book you're excited about? Know of a great opportunity for queer writers? Read an awesome article about the (marginalized) writing world? Leave a comment! And as always, please share this newsletter with people you think might be interested.
---

If you'd like to donate to the sliding scale fund, please contact me.
Saturday, February 4th, 2023 from 10:30am to 1:30pm ET
Virtual via Zoom
$85, scholarships available
20 students maximum
What does a "very nice deal" mean in a publishing contract announcement? What's a pre-empt? How does the trajectory from query to book deal normally work? Navigating the publishing industry is confusing at the best of times, but when you're also a marginalized writer, it can feel overwhelming. In this 3-hour crash course, we'll spend the first half in lecture and information—including query letters, industry language, standard agent contract rates, the differences of publishing houses, and more—and the second half in a mix of Q&A and beginning to build our query letters, all while centering queer writers and the particular challenges they may face.
*This class is intended only for LGBTQ+ writers.
Wednesday, February 22nd, 2023 from 6:00pm to 7:00pm ET
Virtual via Zoom
Free!
75 seat maximum (only 20 seats left!)
Thinking of applying to the Novel Immersive for LGBTQ+ Writers? GrubStreet will host an online Q&A session with instructor Milo Todd on Wednesday, February 22nd, from 6:00-7:00p.m. Milo will answer any questions you have about the Novel Immersive, including the workload, the application process, what the program does and doesn't entail, the schedule, the philosophy behind our approach, and anything else you have on your mind! Please note that the upcoming round of the Novel Immersive for LGBTQ+ Writers, which begins in June 2023, will take place online via Zoom.
6 Thursdays starting March 30th, 2023 from 6:00pm to 7:30pm ET
Virtual via Zoom
$170, scholarships available
12 students maximum
Having trouble finding the time to write? Want a group of peers to keep you on the path to your writing goals? Just want to be in the presence of some fellow LGBTQ+ writers? Grab a coffee and join the instructor-led Accountability Cafe, a virtual space specifically dedicated to queer, transgender, and/or nonbinary writers! In this low-stress environment, we'll meet for 90 minutes once a week on Zoom to write, connect, ask questions, and share snippets of our work, all while the instructor pipes in study/focus music to help bring home that cafe feel. Come join us; accountability has never been so chilled out!
*This group is only available to LGBTQ+ writers.
---

Disclosure: I'm an affiliate of Bookshop.org. Any purchase through my storefront supports local bookstores and earns me a commission. Win-win!
The Unfortunates by J. K. Chukwu
Sahara is Not Okay. Entering her sophomore year, she already feels like a failure: her body is too much, her love life is nonexistent, she's not Nigerian enough for her family, her grades are subpar, and, well, the few Black classmates she has are vanishing--or dying. Sahara herself is close to giving up: depression has been her longtime "Life Partner." She believes that this narrative--taking the form of an irreverent, no-holds-barred "thesis" addressed to the powerful University Committee that will judge her--may be her last chance to document the Unfortunates' experience before she joins their ranks...But maybe, just maybe, she and her complex community of BIPOC women aren't ready to go out without a fight.
The Wicked Bargain by Gabe Cole Novoa
Mar is a transmasculine nonbinary teen pirate hiding a magical ability to manipulate fire and ice. But their magic isn't enough to reverse a wicked bargain made by their father, and now el Diablo has come to collect his payment: the soul of Mar's father and the entire crew of their ship. When Mar is miraculously rescued by the sole remaining pirate crew in the Caribbean, el Diablo returns to give them a choice: give up their soul to save their father by the harvest moon, or never see him again. The task is impossible--Mar refuses to make a bargain, and there's no way their magic is a match for el Diablo. Then Mar finds the most unlikely allies: Bas, an infuriatingly arrogant and handsome pirate--and the captain's son; and Dami, a gender-fluid demonio whose motives are never quite clear. For the first time in their life, Mar may have the courage to use their magic. It could be their only redemption--or it could mean certain death.
Am I Trans Enough?: How to Overcome Your Doubts and Find Your Authentic Self by Alo Johnston
Alo Johnston has been where you are. From watching every transition story on YouTube and navigating online message boards for answers to finally starting testosterone and transitioning himself, he now walks alongside you every step of the way to guide you towards acceptance of who you truly are. Born out of thousands of hours of research and conversations with hundreds of trans people, Am I Trans Enough? digs deep into internalized transphobia and the historical narratives that fuel it. It unveils what happens after you come out, or begin questioning living as a trans person, in a world that works against you. Use this book as a space to engage with your fears and explore your doubts without the pressure of needing to be a perfect trans representative. If you are just beginning your trans journey, are twenty years into transition or have no idea if you are even trans at all, this book will help you to become your most authentic self.
Always the Almost by Edward Underhill
Sixteen-year-old trans boy Miles Jacobson has two New Year's resolutions: 1) win back his ex-boyfriend (and star of the football team) Shane McIntyre, and 2) finally beat his slimy arch-nemesis at the Midwest's biggest classical piano competition. But that's not going to be so easy. For one thing, Shane broke up with Miles two weeks after Miles came out as trans, and now Shane's stubbornly ignoring him, even when they literally bump into each other. ...Then Miles meets the new boy in town, Eric Mendez, a proudly queer cartoonist from Seattle who asks his pronouns, cares about art as much as he does--and makes his stomach flutter. Not what he needs to be focusing on right now. But after Eric and Miles pretend to date so they can score an invite to a couples-only Valentine's party, the ruse turns real with a kiss, which is also definitely not in the plan. ...Nothing's ever been as easy for him as for other people--other boys. He's only ever been almost enough. So why, when he's with Eric, does it feel like the only person he's ever really not been enough for...is himself?
Endpapers by Jennifer Savran Kelly
It's 2003, and artist Dawn Levit is stuck. A bookbinder who works in conservation at the Met, she spends her free time scouting the city's street art, hoping something might spark inspiration. Instead, everything looks like a dead end. And art isn't the only thing that feels wrong: wherever she turns, her gender identity clashes with the rest of her life. Her relationship, once anchored by shared queerness, is falling apart as her boyfriend Lukas increasingly seems to be attracted to Dawn only when she's at her most masculine. Meanwhile at work, Dawn has to present as female, even on the days when that isn't true. Either way, her difference feels like a liability. Then, one day at work, Dawn finds something hidden behind the endpaper of an old book: the torn-off cover of a '50s lesbian pulp novel, Turn Her About. On the front is a campy illustration of a woman looking into a handheld mirror and seeing a man's face. And on the back is a love letter. Dawn latches onto the coincidence, becoming obsessed with tracking down the note's author.
Juniper Harvey and the Vanishing Kingdom by Nina Varela
When Juniper Harvey's family moves to the middle of nowhere in Florida, her entire life is uprooted. As if that's not bad enough, she keeps having dreams about an ancient-looking temple, a terrifying attack, and a mysterious girl who turns into an ivory statue. One night after a disastrous school dance, Juniper draws a portrait of the girl from her dreams and thinks, I wish you were here. The next morning, she wakes up to find the girl in her room...pointing a sword at her throat! The unexpected visitor reveals herself as Galatea, a princess from a magical other world. One problem--her crown is missing, and she needs it in order to return home. Now, it's up to Juniper to help find the crown, all while navigating a helpless crush on her new companion. And things go from bad to worse when a sinister force starts chasing after the crown too.
Out of Character by Jenna Miller
If you asked seventeen-year-old Cass Williams to describe herself, she'd happily tell you she's fat, a lesbian, and obsessed with the Tide Wars books. What she won't tell you--or anyone in her life--is that she's part of an online Tide Wars roleplay community. Sure, it's nerdy as hell, but when she's behind the screen writing scenes as Captain Aresha, she doesn't have to think about her mother who walked out or how unexpectedly stressful it is dating resident cool girl Taylor Cooper. But secretly retreating to her online life is starting to catch up with Cass. For one, no one in her real life knows her secret roleplay addiction is the reason her grades have taken a big hit. Also? Cass has started catching feelings for Rowan Davies, her internet bestie . . . and Taylor might be catching on. As Cass's lies continue to build, so does her anxiety. Roleplaying used to be the one place she could escape to, but this double life and offline-online love triangle have only made things worse. Cass must decide what to do--be honest and risk losing her safe space or keep it a secret and put everything else on the line.
Ring of Solomon by Aden Polydoros
The little beachside town of San Pancras is not known for anything exciting, but when Zach Darlington buys a mysterious ring at the local flea market, his quiet little hometown is turned topsy-turvy by monsters straight from Jewish folklore and a nefarious secret society focused on upholding an apocalyptic prophecy. Zach discovers that the ring grants him strange powers, and he's intrigued; maybe he can use the ring's strengths to halt the slew of anti-Semitic and homophobic bullying he's experiencing at school. But soon the ring brings unexpected visitors--Ashmedai, King of Demons, in the guise of a preteen boy named Ash, and the local chapter of the Knights of the Apocalypse, a secret society intent on completing a creepy prophecy that will bring three monsters to Earth to start the events of the end of times. Now responsible for the ring and its consequences, will Zach and his friends, with the help of Ash, be able to stop the Apocalypse and save the world?
Scorched Grace: A Sister Holiday Mystery by Margot Douaihy
When Saint Sebastian's School becomes the target of a shocking arson spree, the Sisters of the Sublime Blood and their surrounding New Orleans community are thrust into chaos. Patience is a virtue, but punk rocker turned nun Sister Holiday isn't satisfied to just wait around for officials to return her home and sanctuary to its former peace, instead deciding to unveil the mysterious attacker herself. Her investigation leads her down a twisty path of suspicion and secrets, turning her against colleagues, students, and even fellow Sisters along the way. And to piece together the clues of this high-stakes mystery, she must at last reckon with the sins of her own past. An exciting start to a bold series that breathes new life into the hard-boiled genre, Scorched Grace is a fast-paced and punchy whodunnit that will keep readers guessing until the very end.
She Is a Haunting by Trang Thanh Tran
When Jade Nguyen arrives in Vietnam for a visit with her estranged father, she has one goal: survive five weeks pretending to be a happy family in the French colonial house Ba is restoring. She's always lied to fit in, so if she's straight enough, Vietnamese enough, American enough, she can get out with the college money he promised. But the house has other plans. Night after night, Jade wakes up paralyzed. The walls exude a thrumming sound while bugs leave their legs and feelers in places they don't belong. She finds curious traces of her ancestors in the gardens they once tended. And at night Jade can't ignore the ghost of the beautiful bride who leaves cryptic warnings: Don't eat. Neither Ba nor her sweet sister Lily believe that there is anything strange happening. With help from a delinquent girl, Jade will prove this house--the home they have always wanted--will not rest until it destroys them. Maybe, this time, she can keep her family together. As she roots out the house's rot, she must also face the truth of who she is and who she must become to save them all.
Choosing Family: A Memoir of Queer Motherhood and Black Resistance by Francesca T. Royster
As a multiracial household in Chicago's North Side community of Rogers Park, race is at the core of Francesca T. Royster and her family's world, influencing everyday acts of parenting and the conception of what family truly means. Like Maggie Nelson's The Argonauts, this lyrical and affecting memoir focuses on a unit of three: the author; her wife Annie, who's white; and Cecilia, the Black daughter they adopt as a couple in their forties and fifties. Choosing Family chronicles this journey to motherhood while examining the messiness and complexity of adoption and parenthood from a Black, queer, and feminist perspective. Royster also explores her memories of the matriarchs of her childhood and the homes these women created in Chicago's South Side--itself a dynamic character in the memoir--where "family" was fluid, inclusive, and not necessarily defined by marriage or other socially recognized contracts.
Hijab Butch Blues: A Memoir by Lamya H
When fourteen-year-old Lamya H realizes she has a crush on her teacher--her female teacher--she covers up her attraction, an attraction she can't yet name, by playing up her roles as overachiever and class clown. Born in South Asia, she moved to the Middle East at a young age and has spent years feeling out of place, like her own desires and dreams don't matter, and it's easier to hide in plain sight. To disappear. But one day in Quran class, she reads a passage about Maryam that changes everything: when Maryam learned that she was pregnant, she insisted no man had touched her. Could Maryam, uninterested in men, be . . . like Lamya? From that moment on, Lamya makes sense of her struggles and triumphs by comparing her experiences with some of the most famous stories in the Quran. She juxtaposes her coming out with Musa liberating his people from the pharoah; asks if Allah, who is neither male nor female, might instead be nonbinary; and, drawing on the faith and hope Nuh needed to construct his ark, begins to build a life of her own--ultimately finding that the answer to her lifelong quest for community and belonging lies in owning her identity as a queer, devout Muslim immigrant.
I'll Take Everything You Have by James Klise
In the summer of 1934, Joe Garbe arrives in Chicago with one goal: Earn enough money to get out of debt and save the family farm. Joe's cousin sets him up with a hotel job, then proposes a sketchy scheme to make a lot more money fast. While running his con, Joe finds himself splitting time between Eddie, a handsome flirt on a delivery truck, and Raymond, a carefree rich kid who shows Joe the eye-opening queer life around every corner of the big city. Joe's exposure to the surface of criminal Chicago pulls him into something darker than he could have imagined. When danger closes in--from gangsters, the police, and people he thought were friends--Joe needs to pack up and get lost. But before he can figure out where to go, he has to decide who he wants to be.
---

What: "Each issue of Movable Type revolves around a theme, and 1455 welcomes submissions year-round. Every new release is accompanied by a live (virtual) reading, featuring the contributors. Next theme is 'Diversity & Beauty.' Submit up to 3 poems, fiction, essays, and memoir up to 3,000 words, visual art, photography, etc."
Fee: $0
Pay: Publication
Deadline: February 10th, 2023
Randall Kenan Prize for Black LGBTQ Fiction
What: "The Randall Kenan Prize for Black LGBTQ Fiction, in memory of the celebrated author Randall Kenan, honors Black LGBTQ writers of fiction. The award will go to a Black LGBTQ writer whose fiction explores themes of Black LGBTQ life, culture, and/or history. To be eligible, the winner of the prize must have published at least one book and show promise in continuing to produce groundbreaking work."
Fee: $0
Pay: $3,000
Deadline: February 17th, 2023
Jeanne Córdova Prize for Lesbian/Queer Nonfiction
What: "Lambda Literary's Jeanne Córdova Prize for Lesbian/Queer Nonfiction, in memory of the beloved activist and author, honors lesbian/queer-identified women and trans/gender non-conforming nonfiction authors. The award will go to a writer committed to nonfiction work that captures the depth and complexity of lesbian/queer life, culture, and/or history. The winner of the prize will have published at least one book and show promise in continuing to produce groundbreaking and challenging work."
Fee: $0
Pay: $2,500
Deadline: February 17th, 2023
Judith A. Markowitz Award for Exceptional New LGBTQ Writers
What: "The Judith A. Markowitz Award for Exceptional New LGBTQ Writers recognizes LGBTQ-identified writers whose work demonstrates their strong potential for promising careers. Two prizes are awarded annually. The applicant must have written and published at least one but no more than two books of fiction, nonfiction, or poetry."
Fee: $0
Pay: $1,500
Deadline: February 17th, 2023
Jim Duggins, PhD Outstanding Mid-Career Novelist Prize
What: "Dedicated to the memory of author and journalist Jim Duggins, this prize honors LGBTQ-identified authors who have published multiple novels, built a strong reputation and following, and show promise to continue publishing high quality work for years to come."
Fee: $0
Pay: $5,000
Deadline: February 17th, 2023
J. Michael Samuel Prize for Emerging Writers Over 50
What: "The J. Michael Samuel Prize honors emerging LGBTQ writers over the age of 50. This award is made possible by writer and philanthropist Chuck Forester, who created it out of the firmly held belief that 'Writers who start late are just as good as other writers, it just took the buggers more time.' The prize will go to an unpublished LGBTQ writer over 50 working in any genre."
Fee: $0
Pay: $5,000
Deadline: February 17th, 2023
What: "The Santa Clara Review publishes a wide variety of work from all over the world. Our magazine is open to all and is especially interested in writing and art from Black writers, Indigenous writers, LGBT+ writers, and writers of color."
Fee: $0
Pay: Publication
Deadline: February 26th, 2023
What: "The Rose Library offers the LGBTQ Collections Fellowship, which supports research in Rose Library's LGBTQ related papers and archives that document the history, culture, politics, and public health initiatives."
Fee: $0
Pay: $1,000
Deadline: February 28th, 2023
Red Hen Press Women's Prose Prize
What: "The Women's Prose Prize is for a previously unpublished, original work of prose. Novels, short story collections, memoirs, essay collections, and all other forms of prose writing are eligible for consideration. Awarded manuscript is selected through an annual competition which is open to all writers who identify as women."
Fee: $25
Pay: $1,000 and publication
Deadline: February 28th, 2023
Black Caucus of the American Library Association Self-Publishing Literary Awards
What: "Each year, BCALA honors the best self-published eBooks by an African-American author in the United States in the genres of Fiction and Poetry. These awards acknowledge outstanding achievement in the presentation of the cultural, historical, and sociopolitical aspects of the Black Diaspora."
Fee: $0
Pay: $2,500
Deadline: February 28th, 2023
What: "The Eliud Martínez Prize was established to honor the memory of Eliud Martínez (1935–2020), artist, novelist, and professor emeritus of creative writing at the University of California, Riverside. One prize of $1,000 and book publication through Inlandia Books will be awarded for a book of fiction or creative nonfiction by a writer who identifies as Hispanic, Latino/a/x, or Chicana/o/x."
Fee: $15
Pay: $1,000 and book publication
Deadline: March 1st, 2023
National Endowment for the Arts Creative Writing Fellowships
What: "The National Endowment for the Arts Literature Fellowships program offers $25,000 grants in prose (fiction and creative nonfiction) and poetry to published creative writers that enable the recipients to set aside time for writing, research, travel, and general career advancement. This program operates on a two-year cycle with fellowships in prose and poetry available in alternating years. In 2023 we will be accepting applications in prose (fiction and creative nonfiction)."
Fee: $0
Pay: $25,000
Deadline: March 8th, 2023
GrubStreet Emerging Writer Fellowship
What: "The Emerging Writer Fellowship aims to develop new, exciting voices by providing three writers per year tuition-free access to GrubStreet's classes and Muse & the Marketplace conference series. Over the course of one year, each Emerging Writer Fellow will attend a combination of seminars and multi-week courses of their choosing, along with a wide selection of Muse & The Marketplace programming, in order to enhance their understanding of craft and the publishing industry."
Fee: $0
Pay: Tuition-free access to GrubStreet classes
Deadline: March 13th, 2023
Boston Writers of Color: Literary Support Program
What: "GrubStreet's Boston Writers of Color program is excited to offer a limited number of $125 and $250 stipends for BIPOC writers. The funds are to be used for submissions, contests, fellowships, retreats, expenses for writing needs, and any other literary opportunities."
Fee: $0
Pay: $125-$250
Deadline: rolling
Black and Asian Feminist Solidarities
What: Seeking "new pitches and finished pieces that interrogate past, present, and future issues within the realm of Black and Asian feminist solidarities, and that imagine possibilities between our communities through various written forms."
Fee: $0
Pay: $0
Deadline: rolling
What: Baest Journal, "a journal of queer forms and affects," seeks to publish work by queer writers and artists.
Fee: $0
Pay: $0
Deadline: rolling
What: "The Boston Review welcomes nonfiction and book review submissions on a wide range of subjects, from politics, philosophy, and economics to science, law, gender, sexuality, and race."
Fee: $0
Pay: Publication
Deadline: rolling
---

My Queer Life is Not Inappropriate, and Neither Are the Books That Reflect It
by Nicole Melleby
I always knew my books ending up on banned lists was a possibility, ever since I started writing. But I think having a vague idea that maybe your books will be controversial and the actuality of seeing those books pop up in school board meetings and banned book lists with "inappropriate" and "no educational merit" slapped on top of them are two very different realities. And the reality here is this: I write books about queer kids with queer parents. I write about kids like me, about families like the one I'll have myself some day. I write about kids struggling with sexuality and depression and understanding their place in the world and how they fit within their family. I write about kids.
It hits in a different way when you realize these books being banned are about people like you, about your life and who you are and how you take up space in the world. My life isn't inappropriate. Neither are the queer kids I write about. And when you ban these books, you're telling them they don't deserve to see themselves. That they are inappropriate, and their lives have no merit. And you are wrong.
It took me far too long to realize that.
---

You made it to the end! Here's a little reward for you:
How does your character express gratitude? Is it easy or difficult for them to express themselves in these ways?
Do the people around them interpret these expressions correctly? Why or why not?
Want to share what you came up with? Leave a comment!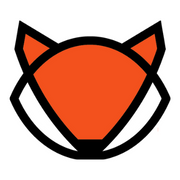 Until next time, foxies! Be queer, write stories!