The Queer Writer: August 2023
We're starting this one off with some exciting news! Since the beginning of the year, I've been working with GrubStreet, the creative writing nonprofit of Boston, to bring you our first annual Be Queer, Write Books: LGBTQ+ Literary Festival! The festival will take place in Boston from October 27th to 29th. The theme for our first year is "Resilience" and we're including such events and activities as a keynote, affinity groups, craft sessions, communal writing time, a discussion panel, a table fair, a trivia night, a "book prom," and a closing reading ceremony. The building is wheelchair-accessible, all bathrooms are gender-free, there will be a quiet room available, some events include ASL interpreters and mask requirements, and we're strongly encouraging mask-wearing and a low-scent environment for the entire weekend.
This festival will be (mostly, if not entirely) free, but registration is required due to limited capacity. Registration will open later this month, so get ready! (If you'd like to be alerted when registration opens, please fill out this form and I'll add you to the email list.)
In other news, some more excellent books are coming our way, including: a Filipino Buffy the Vampire Slayer, a board game cafe murder mystery, the sequel to an alternate China epic, a transition story that travels from London to Kuala Lumpur to New York to Cologne, a love story that uncovers the history of a Harlem brownstone, a book of essays about returning home, a nonbinary and intersex activist's memoir, a deeply-researched and long-buried love story of Anne Lister and Eliza Raine, and more!
Is there an upcoming queer book you're excited about? Know of a great opportunity for queer writers? Read an awesome article about the (marginalized) writing world? Leave a comment! And as always, please share this newsletter with people you think might be interested.
---

Friday, August 25th, 2023 from 10:30am to 1:30pm ET
Virtual via Zoom
$85, scholarships available
20 students maximum
What does a "very nice deal" mean in a publishing contract announcement? What's a pre-empt? How does the trajectory from query to book deal normally work? Navigating the publishing industry is confusing at the best of times, but when you're also a marginalized writer, it can feel overwhelming. In this 3-hour crash course, we'll spend the first half in lecture and information—including query letters, industry language, standard agent contract rates, the differences of publishing houses, and more—and the second half in a mix of Q&A and beginning to build our query letters, all while centering queer writers and the particular challenges they may face.
*This class is intended only for LGBTQ+ writers.
Saturday, September 9th, 2023 from 10:30am to 1:30pm ET
Virtual via Zoom
$85, scholarships available
12 students maximum
Over the past several years, the publishing world (and its readers) have thankfully demanded more diversity within stories. But as welcoming as this change is, it can leave many non-marginalized writers with anxiety. How are you supposed to go about it? What if you mess up? Are you allowed to write about marginalized people at all? This 3-hour course provides mainstream writers with the basics of how to write a marginalized character with which they don't have a lived experience, breaking the process down into the bare bones of Self-Reflection, Research, Craft, Editing, and How to Handle Backlash. With pragmatic and clear-cut information—as well as the wisdom from such writers as Alexander Chee, Peter Ho Davies, and Stella Young—writers will leave this course with significantly more insight, awareness, and confidence to produce the most accurate and empathetic work they can.
*This class is open to all identities.
Friday, November 3rd, 2023 from 6:00pm to 9:00pm ET
Virtual via Zoom
$85, scholarships available
20 students maximum
Get closer to the literary journals you admire with this specialized series of seminars. The Sessions with the Editor series offers insight into the featured journal's aesthetics, archives, how to submit, and the editorial process– straight from the editors! In this informative 3-hour session, featured editors will talk about their journal and share their insights, including some of their favorite published pieces. They will also answer your burning questions about writing, editing, and submitting! These seminars are great for any writer interested in learning more about the editorial process for literary journals, or writers who are actively submitting.
On Friday, November 3rd, get to know Foglifter Journal. Milo Todd, Managing Editor of Fiction, will lead this informative session. Foglifter is an award-winning literary platform created by and for LGBTQ+ writers and readers. It seeks out groundbreaking queer and trans writing, with an emphasis on publishing those multi-marginalized (BIPOC, youth, elders, and people with disabilities). Their biannual journal features the widest possible range of forms, with an emphasis on transgressive, risky, challenging subject matter, innovative formal choices, and work that pushes the boundaries of what writing can do. By putting extraordinary queer and trans writers into conversation, Foglifter uplifts a growing community of LGBTQ+ readers and writers, and carves out space in the larger literary community for voices that have historically been silenced.
---

Disclosure: I'm an affiliate of Bookshop.org. Any purchase through my storefront supports local bookstores and earns me a commission. Win-win!
Damned If You Do by Alex Brown
Seven years ago, Cordelia Scott's abusive father left without a word, and life has been normal ever since. The seventeen-year-old spends her days stage managing the school play (which is going great, if anyone asks), pining over her best friend, Veronica, and failing one too many pop quizzes. She's never been sad that her father left, but she knows something is...missing. When her school guidance counselor, Fred, reveals during a session that he's actually a demon, she learns that something is indeed missing: a piece of her actual soul. Why? She unwittingly made a deal with him to make her father disappear - then bargained to have the memory erased. To make matters worse, Fred is here to make another bargain: Help him with a "little" demonic problem, or she's doomed to spend eternity in Hell with her father.The deal? Help Fred neutralize a rival demon, who means to do more harm in her hometown than your average demon deal.
Back in his hometown of Sugar House running his family's board game shop and café, Ben Rosencrantz just can't seem to get his life to pass go, much less collect $200. Once he was a happily married English professor in Seattle. Now he's a divorced caregiver, looking after his ill father and a Chihuahua named Beans while still figuring out the rules of retail management. At least the town has become more LGBTQ+ friendly than when Ben was a teenager--and that flower shop owner, Ezra McCaslin, enjoys flirting with him. But despite his usual clientele of gamers, Ben is barely earning enough to keep the store running and stay on top of his father's medical bills. Then a local toy and game collector named Clive offers him a winning strategy--to purchase a turn-of-the-twentieth-century edition of The Landlord's Game, the realty and taxation game that inspired Monopoly, at a tenth of the rare edition's true value. Suspicious of Clive's shady, low-priced deal, Ben turns the offer down. Then Clive turns up dead at the front door of Ben's and a backpack full of $100 bills appears on his doorstep. Now Ben is the #1 suspect in Clive's death, and unless he and Ezra can prove his innocence and find the real killer, he'll go to jail for murder--and no amount of double dice rolls will set him free...
He Who Drowned the World by Shelley Parker-Chan
Zhu Yuanzhang, the Radiant King, is riding high after her victory that tore southern China from its Mongol masters. Now she burns with a new desire: to seize the throne and crown herself emperor. But Zhu isn't the only one with imperial ambitions. Her neighbor in the south, the courtesan Madam Zhang, wants the throne for her husband--and she's strong enough to wipe Zhu off the map. To stay in the game, Zhu will have to gamble everything on a risky alliance with an old enemy: the talented but unstable eunuch general Ouyang, who has already sacrificed everything for a chance at revenge on his father's killer, the Great Khan. Unbeknownst to the southerners, a new contender is even closer to the throne. The scorned scholar Wang Baoxiang has maneuvered his way into the capital, and his lethal court games threaten to bring the empire to its knees. For Baoxiang also desires revenge: to become the most degenerate Great Khan in history--and in so doing, make a mockery of every value his Mongol warrior family loved more than him. All the contenders are determined to do whatever it takes to win. But when desire is the size of the world, the price could be too much for even the most ruthless heart to bear...
The Lookback Window by Kyle Dillon Hertz
Growing up in suburban New York, Dylan lived through the unfathomable: three years as a victim of sex trafficking at the hands of Vincent, a troubled young man who promised to marry Dylan when he turned eighteen. Years later--long after a police investigation that went nowhere, and after the statute of limitations for the crimes perpetrated against him have run out--the long shadow of Dylan's trauma still looms over the fragile life in the city he's managed to build with his fiancé, Moans, who knows little of Dylan's past. His continued existence depends upon an all-important mantra: To survive, you live through it, but never look back. Then a groundbreaking new law--the Child Victims Act--opens a new way foreword: a one-year window during which Dylan can sue his abusers. But for someone who was trafficked as a child, does money represent justice--does his pain have a price? As Dylan is forced to look back at what happened to him and try to make sense of his past, he begins to explore a drug and sex-fueled world of bathhouses, clubs, and strangers' apartments, only to emerge, barely alive, with a new clarity of purpose: a righteous determination to gaze, unflinching, upon the brutal men whose faces have haunted him for a decade, and to extract justice on his own terms.
It begins as your typical boy meets boy. While out with friends at their local university drag night, Tom buys Ming a drink. Confident and witty, a magnetic young playwright, Ming is the perfect antidote to Tom's awkward energy, and their connection is instant. Tom finds himself deeply and desperately drawn into Ming's orbit, and on the cusp of graduation, he's already mapped out their future together. But shortly after they move to London to start their next chapter, Ming announces her intention to transition. From London to Kuala Lumpur, New York to Cologne, we follow Tom and Ming as they face tectonic shifts in their relationship and friend circle in the wake of Ming's transition. Through a spiral of unforeseen crises--some personal, some professional, some life-altering--Tom and Ming are forced to confront the vastly different shapes their lives have taken since graduating, and each must answer the essential question: Is it worth losing a part of yourself to become who you are?
For Glory Hopkins, inheriting her Aunt Lucille's Harlem brownstone feels more like a curse than a blessing. As a restless artist struggling to find gallery representation, Glory doesn't have the money, time, or patience to look after the aging house of an aunt she barely knew. But when she stumbles into Parkie de Groot, a savvy, ambitious auction house appraiser on the verge of a coveted promotion, her unexpected inheritance begins to look more promising. Glory and Parkie form an unlikely alliance and work to unearth the origins of a rare manuscript hidden in the brownstone's attic. In doing so, they uncover not only the well-kept secrets of Lucille's life but also the complex relationships between Harlem and its distinguished residents. Undeniable as their connection may be, complications arise that threaten to tear apart their newly forged relationship. Between Parkie's struggle to overcome the heartache of past romances and professional problems that threaten to end her rising career, and Glory's unbridled and all-consuming ambition, they begin to keep secrets from each other. The deeper they dig into the mysteries of the Harlem brownstone, the more fraught their relationship becomes.
Congratulations, the Best Is Over!: Essays by R. Eric Thomas
After going viral "reading" the chaotic political news, having one-too-many awkward social encounters, and coming to terms with his intersecting identities, R. Eric Thomas finally knew who he was and where he was going. He was living his best life. But then everything changed. In this collection of insightful and hilarious essays, Thomas moves back to his perpetually misunderstood hometown of Baltimore (a place he never wanted to return, even to be buried) and behaving completely out of character. They say you can't go home again, but what if you and home have changed beyond recognition? From attending his twenty-year high school reunion and discovering another person's face on his name badge, to splattering an urgent care room with blood à la The Shining, to being terrorized by a plague of gay frogs who've overtaken his backyard, Thomas provides the nitty, and sometimes the gritty, details of wrestling with the life he thought he'd left behind while trying to establish a new one.
Nobody Needs to Know: A Memoir by Pidgeon Pagonis
Pidgeon Pagonis always felt like their life was a constant attempt to fit in with other girls--a feeling that was only exacerbated when puberty failed to hit. They never understood why...until they uncovered the secret that had haunted their childhood. Bouncing between their Chicago home and the city's children's hospital, Pidgeon weathered a series of traumatic surgeries, fabrications, and misdirections. It wasn't until college that Pidgeon pieced together the puzzle of their identity: they'd been born intersex but raised as a girl, their life shaped by lies that left them physically and mentally scarred. But for Pidgeon, what began as a shameful and traumatic discovery transforms into a painful yet joyous journey of self-love, truth, and healing. Pidgeon's inspiring memoir is for everyone whose body and spirit defy expectations, a fierce challenge to a system hell-bent on enforcing binary definitions. Ultimately, it's a celebration of the freedom and empowerment that come from learning the truth about who you are--and living it.
Thin Skin: Essays by Jenn Shapland
For Jenn Shapland, the barrier between herself and the world is porous; she was even diagnosed with extreme dermatologic sensitivity--thin skin. Recognizing how deeply vulnerable we all are to our surroundings, she becomes aware of the impacts our tiniest choices have on people, places, and species far away. She can't stop seeing the ways we are enmeshed and entangled with everyone else on the planet. Despite our attempts to cordon ourselves off from risk, our boundaries are permeable. Weaving together historical research, interviews, and her everyday life in New Mexico, Shapland probes the lines between self and work, human and animal, need and desire. She traces the legacies of nuclear weapons development on Native land, unable to let go of her search for contamination until it bleeds out into her own family's medical history. She questions the toxic myth of white womanhood and the fear of traveling alone that she's been made to feel since girlhood. And she explores her desire to build a creative life as a queer woman, asking whether such a thing as a meaningful life is possible under capitalism.
Learned by Heart by Emma Donoghue
Drawing on years of investigation and Anne Lister's five-million-word secret journal, Learned by Heart is the long-buried love story of Eliza Raine, an orphan heiress banished from India to England at age six, and Anne Lister, a brilliant, troublesome tomboy, who meet at the Manor School for young ladies in York in 1805 when they are both fourteen. Emotionally intense, psychologically compelling, and deeply researched, Learned by Heart is an extraordinary work of fiction by one of the world's greatest storytellers. Full of passion and heartbreak, the tangled lives of Anne Lister and Eliza Raine form a love story for the ages.
---

Queer Mojo 2024 Season Open Call
What: "From the first issue of Ashé Journal in September 2002, Rebel Satori has been dedicated to publishing cutting edge fiction, poetry, and creative non-fiction. The press and its imprints (Queer Mojo, Queer Space, Arabi Manor & Library of Homosexual Congress) are dedicated to amplifying LGBTQIA+ voices and expanding diversity. We are actively seeking book-length fiction and single-author collections of short fiction or poetry for Rebel Satori's QueerMojo imprint."
Fee: $0
Pay: Publication
Deadline: August 1st, 2023
What: "Send us your dead doves, your blorbos, your plinkos, your wretched meow meows yearning to be free; that thing you wrote that made you think, 'I don't know where this belongs'; the stuff you'd never show anyone you know IRL. Give us your shameless, self-indulgent smut; the manuscript to the video essay you dictated to your YouTube subscribers in your head; your thoughtful explorations of trauma and identity; your Pepe Silvia wall; your sci-fi, your fantasy, your romance, your realism. We want anything and everything. As long as you identify as a fan, we want to read your work."
Fee: $0
Pay: Small honorarium and a free copy of issue
Deadline: August 1st, 2023
2023 Bennett Nieberg Transpoetic Broadside Prize
What: "The Bennett Nieberg Transpoetic Broadside Prize awards a single poem written by a trans poet who has yet to publish their first full-length book. The prize consists of $500, 10 limited edition letterpress broadsides of the winning poem, and a feature in the upcoming issue of Gasher Journal."
Fee: $0
Pay: $500
Deadline: August 3rd, 2023
W&W Presents: The Subversive Edition
What: "It is time for a new era. The ways of the old are no longer relevant or working for the people. We have opened this contest with the intent to publish writing and art that speaks to subversion—a dismantling of the old so that something new, better, and stronger can take its place. We are calling for submissions with the theme(s) of gun control/violence, abortion rights, and LGBTQIA+ rights. We are calling for these three themes in support of The Tennessee Three, whose actions were fueled by recent legislature against legal abortions, drag shows, transgender surgeries, book bans, etc., all of which came to a breaking point once the people's voices were taken from them."
Fee: $10
Pay: $100
Deadline: August 7th, 2023
What: "For fiction, we want your best. We are open to all types of stories. However, as a guideline, we are especially interested in pieces that explore non-traditional narratives, though we still enjoy traditional ones that have a bit of a twist. All of these guidelines are just suggestions. We encourage you to take risks."
Fee: $0
Pay: $20
Deadline: August 7th, 2023
Genre: Urban Arts Queer Black and Brown Creative Anthology
What: "Calling all Queer People of COLOR Creatives! Genre: Urban Arts seeks to give Black and Brown Queer perspectives a space to be vocal with your artistic medium, wherever it falls on the spectrum. Our goal is to highlight voices of the LGBTQ+ community that often go unheard or are misunderstood. Come join us in illuminating the readers' experience in an artful way! We want to hear what YOU have to say! Spread the word."
Fee: $5
Pay: $0
Deadline: August 30th, 2023
Writing African Feminist Subjectivities: A Special Issue of Feminist Formations
What: "We seek essays that address subjectivity as an analytical category that troubles essentialist conceptions of belonging and raises critical questions about feminism as resistance politics. Specifically, we invite essays that explore how feminists of Africa write and articulate African feminist subjectivities (Cis, Queer and Transgender); how they negotiate power and build feminist communities; how they mobilize against domestic and sexual repression and violence; how they address politics of knowledge production and its embedded hierarchies of power (geographical, economic, cultural, racial and linguistic); and how they navigate essentialist renditions of African identity and what it means to be African and write feminisms in Africa."
Fee: $0
Pay: N/A
Deadline: September 1st, 2023
2023-2024 Saints + Sinners LGBTQ Literary Festival Short Fiction Contest
What: "The winner will be selected from this year's submissions of original, unpublished short stories between 3,000 and 7,000 words with LGBT content on the broad theme of 'Saints and Sinners.' This contest would not be possible without a generous grant from The John Burton Harter Foundation."
Fee: $20
Pay: Publication in anthology and $500 grand prize / $100 second place prize
Deadline: October 1st, 2023
What: "Founded in 2015 by Tobi Harper of Red Hen Press, Quill seeks to publish quality literature by queer writers. The Quill Prose Award is for a work of previously unpublished (including self-published works) prose with a minimum of 150 pages by a queer (LGBTQIA+) writer. The awarded manuscript is selected through an annual submission process which is open to all authors."
Fee: $10
Pay: $1,000 and manuscript publication
Deadline: November 30th, 2023
Boston Writers of Color: Literary Support Program
What: "GrubStreet's Boston Writers of Color program is excited to offer a limited number of $125 and $250 stipends for BIPOC writers. The funds are to be used for submissions, contests, fellowships, retreats, expenses for writing needs, and any other literary opportunities."
Fee: $0
Pay: $125-$250
Deadline: rolling
What: Baest Journal, "a journal of queer forms and affects," seeks to publish work by queer writers and artists.
Fee: $0
Pay: $0
Deadline: rolling
---

Independent Spirit: LGBTQ Voices in Publishing
by Nathalie op de Beeck
Mainstream publishing's LGBTQ content today resembles the transgressive indie fare of a decade ago. Poet Ocean Vuong's queer coming-of-age novel, the 2019 Penguin Press release On Earth We're Briefly Gorgeous, is a book club staple. Last year, MCD x FSG Originals resurrected Imogen Binnie's out-of-print Nevada, a 2013 novel of transgender searchers; and Detransition, Baby (One World) by Torrey Peters, a novel about trans- and cisgender relationships and parenthood, received a PEN/Hemingway Award.
Even as the big houses lend more support to books by queer and trans authors and with LGBTQ themes, indie publishers, with a track record of being out and proud, continue to lead the charge. PW spoke with editors and others in the independent publishing scene about new queer-centric imprints, international perspectives on queer identities, and the quest for previously unheard voices and unexpected stories.
Writing Fantasy Lets Me Show the Whole Truth of Disability
by Ross Showalter
Many writers use literature as an avenue to push for a better way of thinking and being in the world. Speculative fiction allows us to imagine situations not bound to our rules, and the next step in this literature is to take the opportunity to imagine change, whether on a personal level or on a societal level. In speculative fiction, this change doesn't have to be bound to our rules either.
Speculative fiction gives us space and elasticity to envision or imagine how any one person might move through society. Deaf and disabled people deserve to be seen, acknowledged, and imagined in a space that understands them. Instead of spaces where they are only seen as marginalized and weak, there should be spaces where they have the power to push back. There should be spaces where disabled people can feel safe and where we can thrive, as Leduc says.
---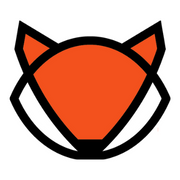 Until next time, foxies! Be queer, write stories!