The Queer Writer: September 2022
Oh, this old thing? It's just The Queer Writer, a new monthly newsletter highlighting classes, opportunities, and books for queer, trans, and/or nonbinary writers.
Writing while marginalized is a struggle. Aside from creating spaces for queer, trans, and/or nonbinary writers to learn, interact, workshop, and write, I realized there was something more I could do: curate a modest little newsletter centering us. (And some content for interested allies, too!)
This newsletter is entirely free and optional. If you'd like to get off this ride, feel free to click "Unsubscribe" at the bottom. If you'd like to support my free content and/or sliding-scale classes, please click the "Subscribe" button. If you'd like to support me in other ways, nothing is stronger than sharing this newsletter with people you think might be interested.
Is there an upcoming queer book you're excited about? Know of a great opportunity for queer writers? Read an awesome article about the (marginalized) writing world? Leave a comment!
---

If you'd like to donate to the scholarship fund, please contact me.
Thursday, September 15th, 2022 from 8:00pm to 9:00pm ET
Virtual via Zoom
FREE!
Yours truly is finally branching out and expanding his curriculum! Come join the first ever open house of The Queer Writer to celebrate the inaugural newsletter and see what classes are in store. Ask questions, talk with other queer writers, and just have a good time on a classically awkward Zoom session. I hope to see you there!
6 Thursdays starting October 13th, 2022 from 6:00pm to 9:00pm ET
Virtual via Zoom
$340, scholarships available
12 students maximum
You've started out on a first novel draft—maybe you just have an idea, maybe you've written a few chapters, maybe you've written a lot—but you're not sure where to go next. Which character should the novel follow? What type of narrator is best for the story you want to tell? What is point of view, anyway, and how do you know when you're doing it right? No matter where you are in the drafting process, this class can help! Each week, we will focus on one area of novel-specific craft –– such as character development, scene building, conflict, and narrative arc –– and generate new material through a series of prompts and exercises. We will also offer each other on-the-spot feedback and support, for those who would like it. You will come out of this course with the insight, inspiration, and craft skills to complete your draft.
*This class is open to all fiction writers.
Saturday, October 15th, 2022 from 10:30am to 1:30pm ET
Virtual via Zoom
$75, scholarships available
12 students maximum
Disney villains, disaster lesbians, and hot trans messes, oh my! In this 3-hour class, we'll look at "good" messy queers, "bad" messy queers, stereotypes, redemption, interiority, and mainstream media representations. Along with a lecture segment, we'll also take time to discuss some common anxieties when writing a complex queer character, brainstorm craft elements for your story, and engage in a fun 20-minute writing exercise.
*Cisgender/heterosexual people are welcome to attend this class if they're eager to learn about portraying messy queer characters.
Saturday, November 5th, 2022 from 11:00am to 12:00pm ET
Virtual via Zoom
Sliding scale: $25/$50/$75/$100 ($75+$25 scholarship donation)
As marginalized writers of authentic fiction, it can be difficult to get our work traditionally published. Catching the eye of a mainstream publisher often means convincing them that our work will be interesting to a mainstream audience, whether we're writing for them or not. Our stories are important, however, and deserve to be told and seen.
While much can be said about traditional publishing as a marginalized writer, a good starting point is a reader's feelings of connection to a character, regardless of the identities and/or lived experiences of either. For those of us who want to be traditionally published, how do we invite outside readers into our stories without catering to them? How do we stay authentic while facing the so-called problem of "relatability"? In this 1-hour class, we'll look at some tips, methods, and examples for opening the door for outside readers while still staying true to our stories.
*Cisgender/heterosexual people are welcome to attend this class if they're curious to learn about this topic.
Saturday, November 19th, 2022 from 11:00am to 12:00pm ET
Virtual via Zoom
Sliding scale: $25/$50/$75/$100 ($75+$25 scholarship donation)
Social justice themes in fiction feel needed now more than ever. Throughout history, the written word has been effective in changing minds and soothing hearts. But as much as you want to tackle these issues, you might feel lost or overwhelmed with possibility. Where do you start? How do you keep your character from looking like they're defined by their oppression? How can you satisfy your reader if your story isn't or can't be wrapped up in a neat little package? How do you portray an antagonistic force that is neither flat nor forgivable?
In this 1-hour class, we'll look at some steps to help you find the social justice focus in your work, how to portray it on the page, and how to make it part of your character's lives in effective ways for your reader.
*Cisgender/heterosexual people are welcome to attend this class if they're eager to learn about social justice storytelling.
Saturday, December 3rd, 2022 from 11:00am to 1:00pm ET
Virtual via Zoom
Sliding scale: $50/$75/$100/$150 ($100+$50 scholarship donation)
What does a "very nice deal" mean in a publishing contract announcement? What's a pre-empt? How does the trajectory from query to book deal normally work? Navigating the publishing industry is confusing at the best of times, but when you're also a marginalized writer, it can feel overwhelming. In this 2-hour crash course, we'll spend the first half in lecture and information—including query letters, industry language, standard agent contract rates, the differences of publishing houses, and more—and the second half in Q&A, all centering queer writers and the particular challenges they may face.
*This class is intended only for writers who identify as queer, trans, and/or nonbinary.
10 Thursdays starting January 12th, 2023 from 7:00pm to 9:00pm ET
Virtual via Zoom
Sliding scale: $500/$675/$850/$1,350 ($850+$500 scholarship donation)
9 students maximum
Many queer, trans, and/or nonbinary writers may have experienced workshops in the past that were silencing, unhelpful, or damaging when being workshopped by a predominantly cisgender/heterosexual writing group, however well-intentioned the group may have been. This workshop course is designed to help create a more intimate and relatable space for queer, trans, and/or nonbinary writers to both give and receive feedback on their works in progress. This class is for queer, trans, and/or nonbinary novelists who have taken advanced workshops before, are well versed in matters of craft, and who have already made some progress on a first draft.
The goal of this course is to workshop at least 30 pages in ten weeks (minimum, depending on class size). Feedback will be delivered using the novel-in-progress method: reading your pages (up to 15 pages, double-spaced, 12pt font) aloud in class at least twice in the course, and receiving on-the-spot, non-silencing feedback from your fellow novelists and instructor.
*This class is intended only for writers who identify as queer, trans, and/or nonbinary. Novels specific to queer, trans, and/or nonbinary themes are not required.
*Previous students of this course are welcome to return and continue workshopping their pages.
6 Thursdays starting April 6th, 2023 from 7:00pm to 9:00pm ET
Virtual via Zoom
Sliding scale: $300/$425/$550/$850 ($550+$300 scholarship donation)
10 students maximum
Throughout our history of marginalization and oppression, queer voices have created our own ways of speaking and expressing ourselves. But with us so Othered in queer tongues, how do we tell our stories to the mainstream authentically? In this queer-focused course, we'll look at some literary tactics for expressing ourselves and structuring our fiction, such as Fracturing, Spiraling, Hybridity, and Meandering. The first hour of class will be dedicated to lecture and learning about given forms, while the second hour will engage with brief feedback of each other's work (up to 5 pages each, double-spaced, 12pt font) experimenting with these forms.
*Cisgender/heterosexual people are welcome to attend this course if they're eager to learn about storytelling methods beyond the traditional narrative arc.
---

Disclosure: I'm an affiliate of Bookshop.org. Any purchase through my storefront supports local bookstores and earns me a commission. Win-win!
Growing up, Cori, Maz, and Sam were inseparable best friends, sharing their love for Halloween, arcade games, and one another. Now it's 1992, Sam has been missing for five years, and Cori and Maz aren't speaking anymore. How could they be, when Cori is sure Sam is dead and Maz thinks he may have been kidnapped by a supernatural pinball machine? These days, all Maz wants to do is party, buy CDs at Sam Goody, and run away from his past. Meanwhile, Cori is a homecoming queen, hiding her abiding love of horror movies and her queer self under the bubblegum veneer of a high school queen bee. But when Sam returns--still twelve years old while his best friends are now seventeen--Maz and Cori are thrown back together to solve the mystery of what really happened to Sam the night he went missing. Beneath the surface of that mystery lurk secrets the friends never told one another, then and now. And Sam's is the darkest of all . . .
Real Sugar is Hard to Find by Sim Kern
Real Sugar is Hard to Find is a collection of stories for reluctant witches, sugar smugglers, and soil thieves⁠-exploring the intersections of deep-rooted and timely issues such as climate change, reproductive justice, queer identities, and family trauma. Whether fantasy, science fiction, or terrifyingly close-to-home, the worlds of these stories are inhabited by flawed characters whose lives are profoundly impacted by climate change and environmental degradation. Arranged in a progression from dystopian to utopian worlds, the stories chart a path from climate despair towards resilience and revolutionary optimism. Even in the bleakest of futures, however, Kern offers reasons to hope, connect, and keep fighting for a better world. Like Kelly Link's Magic for Beginners or Karen Russell's Vampires in the Lemon Grove, Kern's stories are unflinching, intimate explorations of trauma and our deepest fears, rendered irresistible through the infusion of fantastic speculative elements and a dark sense of humor.
The Bruising of Qilwa by Naseem Jamnia
Firuz-e Jafari is fortunate enough to have immigrated to the Free Democratic City-State of Qilwa, fleeing the slaughter of other traditional Sassanian blood magic practitioners in their homeland. Despite the status of refugees in their new home, Firuz has a good job at a free healing clinic in Qilwa, working with Kofi, a kindly new employer, and mentoring Afsoneh, a troubled orphan refugee with powerful magic. But Firuz and Kofi have discovered a terrible new disease which leaves mysterious bruises on its victims. The illness is spreading quickly through Qilwa, and there are dangerous accusations of ineptly performed blood magic. In order to survive, Firuz must break a deadly cycle of prejudice, untangle sociopolitical constraints, and find a fresh start for their both their blood and found family.
Cistem Failure: Essays on Blackness and Cisgender by Marquis Bey
In Cistem Failure Marquis Bey meditates on the antagonistic relationship between blackness and cisgender. Bey asks, What does it mean to have a gender that "matches" one's sex---that is, to be cisgender---when decades of feminist theory have destroyed the belief that there is some natural way to be a sex? Moving from the The Powerpuff Girls to the greeting "How ya mama'n'em?" to their own gender identity, Bey finds that cisgender is too flat as a category to hold the myriad ways that people who may or may not have undergone gender-affirmative interventions depart from gender alignment. At the same time, blackness, they contend, strikes at the heart of cisgender's invariable coding as white: just as transness names a non-cis space, blackness implies a non-cis space. By showing how blackness opens up a way to subvert the hegemonic power of the gender binary, Bey makes a case for an antiracist gender abolition project that rejects cisgender as a regulatory apparatus.
Real Bad Things by Kelly J. Ford
Beneath the roiling waters of the Arkansas River lie dead men and buried secrets. When Jane Mooney's violent stepfather, Warren, disappeared, most folks in Maud Bottoms, Arkansas, assumed he got drunk and drowned. After all, the river had claimed its share over the years. When Jane confessed to his murder, she should have gone to jail. That's what she wanted. But without a body, the police didn't charge her with the crime. So Jane left for Boston--and took her secrets with her. Twenty-five years later, the river floods and a body surfaces. Talk of Warren's murder grips the town. Now in her forties, Jane returns to Maud Bottoms to reckon with her past: to do jail time, to face her revenge-bent mother, to make things right. But though Jane's homecoming may enlighten some, it could threaten others. Because in this desolate river valley, some secrets are better left undisturbed.
In the Margins: A Transgender Man's Journey with Scripture by Shannon T. L. Kearns
Moving the conversation beyond transgender inclusion to demonstrate the unique and vital theological insights transgender Christians can provide the church. Father Shannon Kearns is familiar with liminal spaces. He's lived in them his whole life. And while his experience as a transgender man has often made it difficult for him to fit in--especially in the context of Christianity--it has also shaped his perspective in important ways on complicated, gender-transgressing aspects of theology and Scripture. In the Margins weaves stories from Shannon's life into reflections on well-known biblical narratives--such as Jacob wrestling with the divine, Rahab and the Israelite spies, Ezekiel and the dry bones, and the transfiguration of Jesus. In each chapter, Shannon shows how stories have helped him make sense of his own identity, and how those same stories can unlock the transformative power of faith for those willing to listen with an open mind and stand alongside him in the in-between.
My Government Means to Kill Me by Rasheed Newson
Earl Trey Singleton III arrives in New York City with only a few dollars in his pocket. Born into a wealthy Black Indianapolis family, at 17, he is ready to leave his overbearing parents and their expectations behind. In the city, Trey meets up with a cast of characters that changes his life forever. He volunteers at a renegade home hospice for AIDS patients, and after being put to the test by gay rights activists, becomes a member of the AIDS Coalition to Unleash Power (ACT UP). Along the way Trey attempts to navigate past traumas and searches for ways to maintain familial relationships--all while seeking the meaning of life amid so much death. Vibrant, humorous, and fraught with entanglements, Rasheed Newson's My Government Means to Kill Me is an exhilarating, fast-paced coming-of-age story that lends itself to a larger discussion about what it means for a young gay Black man in the mid-1980s to come to terms with his role in the midst of a political and social reckoning.
All This Could Be Different by Sarah Thankam Mathews
Graduating into the long maw of an American recession, Sneha is one of the fortunate ones. She's moved to Milwaukee for an entry-level corporate job that, grueling as it may be, is the key that unlocks every door: she can pick up the tab at dinner with her new friend Tig, get her college buddy Thom hired alongside her, and send money to her parents back in India. She begins dating women--soon developing a burning crush on Marina, a beguiling and beautiful dancer who always seems just out of reach. But before long, trouble arrives. Painful secrets rear their heads; jobs go off the rails; evictions loom. Sneha struggles to be truly close and open with anybody, even as her friendships deepen, even as she throws herself headlong into a dizzying romance with Marina. It's then that Tig begins to draw up a radical solution to their problems, hoping to save them all. A beautiful and capacious novel rendered in singular, unforgettable prose, All This Could Be Different is a wise, tender, and riveting group portrait of young people forging love and community amidst struggle, and a moving story of one immigrant's journey to make her home in the world.
Parallel Paradise by Mayapee Chowdhury
To appease her mother and against her better judgment, Bindi leaves England to visit her relatives in India. They're not thrilled she's given up her legal career to pursue her dreams in music, but all her troubles take a back seat when Bindi discovers things are not as they seem between her cousin Dhona and his long-suffering wife, Rimli. Publicly, Dhona and Rimli are the image of a wealthy, enviable couple with a perfect marriage. When Dhona's drunken womanizing gets too much for Rimli, she seeks comfort in Bindi, and they engage in a passionate love affair. Bindi has never felt so much for a woman before, and soon she's falling head over heels for Rimli. In the months that follow, Bindi's music career takes off, Rimli has an opportunity to study in England, and their journey of self-discovery is only just beginning. But their relationship is put to the test by the homophobia of their family, community, and culture, and Bindi and Rimli will need to fight for a chance at love.
---

Radcliffe Institute Fellowship
What: Annual fellowships from Harvard University for poets, fiction writers, and creative nonfiction writers to allow them to pursue creative projects, from September to May.
Fee: $0
Pay: $78,000
Deadline: September 8th, 2022
What: Residency fellowships for Spring/Summer 2023 season.
Fee: $30
Pay: Residency
Deadline: September 10th, 2022
What: Annual fellowship from Princeton University to pursue artistic projects.
Fee: $30
Pay: $88,000
Deadline: September 13th, 2022
Belonging: A Half-Day Virtual Retreat for BIPOC Writers
What: A half-day virtual retreat for BIPOC writers with socialization and readings.
Fee: $0
Pay: Virtual retreat
Deadline: September 16th, 2022
What: Annual grants in poetry, fiction, and nonfiction to "elevate, encourage, and inspire the voices of Black writers in Georgia."
Fee: $0
Pay: $500
Deadline: October 1st, 2022
Obsidian: Literature & Arts in the African Diaspora
What: Publication of contemporary poetry, fiction, drama/performance, visual, and media art of Africans globally.
Fee: $0
Pay: $0
Deadline: October 15th, 2022
What: Award-winning literary journal of fiction, nonfiction, and poetry by and for LGBTQ+ writers.
Fee: $0
Pay: $50
Deadline: November 1st, 2022
What: Submit your recently published (2022) book for consideration for the 2023 LGBTQ+ Lambda Literary Awards.
Fee: $55-$95
Pay: Award consideration
Deadline: November 18th, 2022
Black and Asian Feminist Solidarities
What: Seeking "new pitches and finished pieces that interrogate past, present, and future issues within the realm of Black and Asian feminist solidarities, and that imagine possibilities between our communities through various written forms."
Fee: $0
Pay: $0
Deadline: rolling
---

On Writing and the Business of Writing
by Carmen Maria Machado
This is a story about plagiarism, yes, but it's also a story about something I see so much of—in my capacity as a teacher, a mentor, and just someone who gets asked about publishing literally constantly. That is, how easy it is to let the desire to be published (and by extension obsessed over by name-brand agents, editors, and publishing houses) completely outstrip the act of writing a good book.

Plagiarism is a shortcut, but there are many kinds of shortcuts. This story happens to be a very public and clear-cut example of how confusing the creative work and the business can completely invert your priorities, but I cannot tell you how many people I've met who want a ton of advice about publishing even before they've finished a single draft of a novel, or even started one. They want to be published more than they want to write, or sit with what they write. Or revise, or research, or return to the page. Or read.
We Need to Reckon with the Rot at the Core of Publishing
by Elaine Castillo
White supremacy is a comprehensive cultural education whose primary function is to prevent people from reading—engaging with, understanding—the lives of people outside its scope. This is even more apparent in the kind of reading most enthusiastically trafficked by the white liberal literary community that has such an outsize influence, intellectually and economically, on the publishing industry today.

…For if our stories primarily serve to educate, console, and productively scold a comfortable white readership, then those stories will have failed their readers, and those readers will have failed those stories. All the "representation matters" rhetoric in the world means nothing if we do not address the fundamentally fucked-up relationship between writers of color and white audiences that persists in our contemporary reading culture.
---

You made it to the end! Here's a little reward for you:
If she/he/they/ze/xe/ey hadn't _______, _______ wouldn't have _______.
Take five minutes to write as many versions of this sentence as you can think of in reference to your own story.
Take one of these sentences and expand it into a paragraph or scene.
Want to share what you came up with? Leave a comment!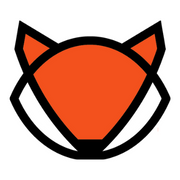 Until next time, foxies! Be queer, write stories!